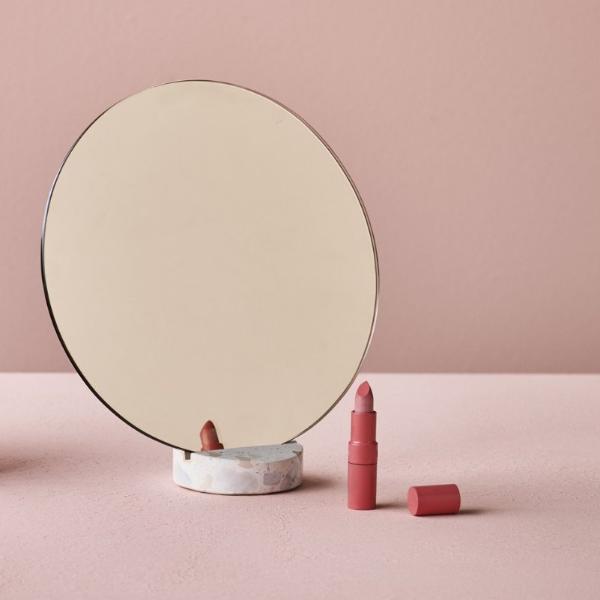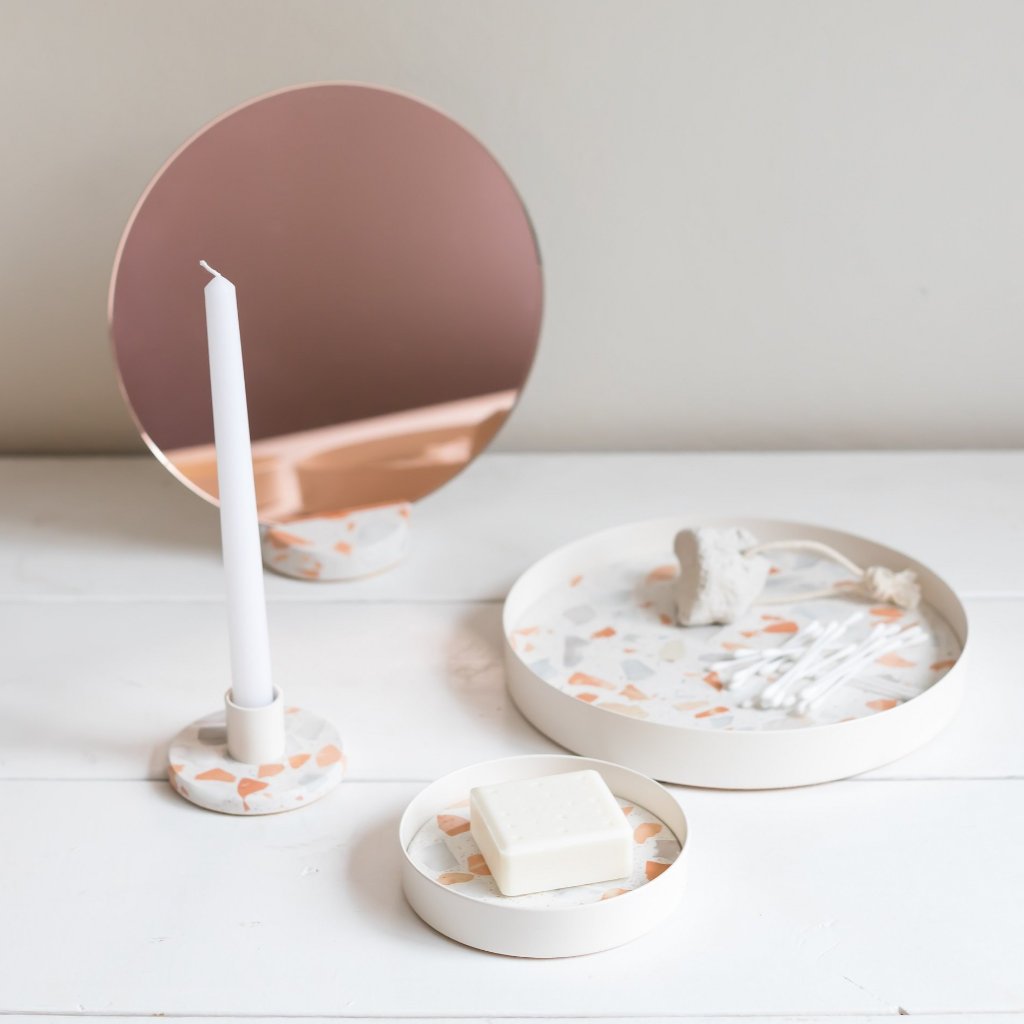 ERAT Mirror- Pink
Lucie Kaas
Where Italian design tradition meets everyday functionality. The ERAT collection designed by Alberto Bellamoli draws its roots from Grezzana, a small village in Northern Italy, where terrazzo has been produced for centuries by local artisans. With the ERAT collection, terrazzo is taken out of its traditional form and reinvented for everyday use.
Designed & manufactured in: Denmark
Design by: Alberto Bellamoli
Material: Pink Terrazzo
Dimensions: Dia 25cm
Colour: Pink
ABOUT LUCIE KAAS
Our collections go from north to south. Our design philosophy is not guided by stringent rules, strict colour pallets and a fixed set of geometric shapes. Our products are based on what we like, our travels, interactions and moods. Our favourite designs tend to be created by nice people and we believe that the most talented can adapt while still maintaining their artistic touch. They can see the beauty in all things. We work with all materials, nationalities, trends, and time periods. We take a novel approach to interior design. We are anything but grey walls and minimalists. We are Lucie Kaas.