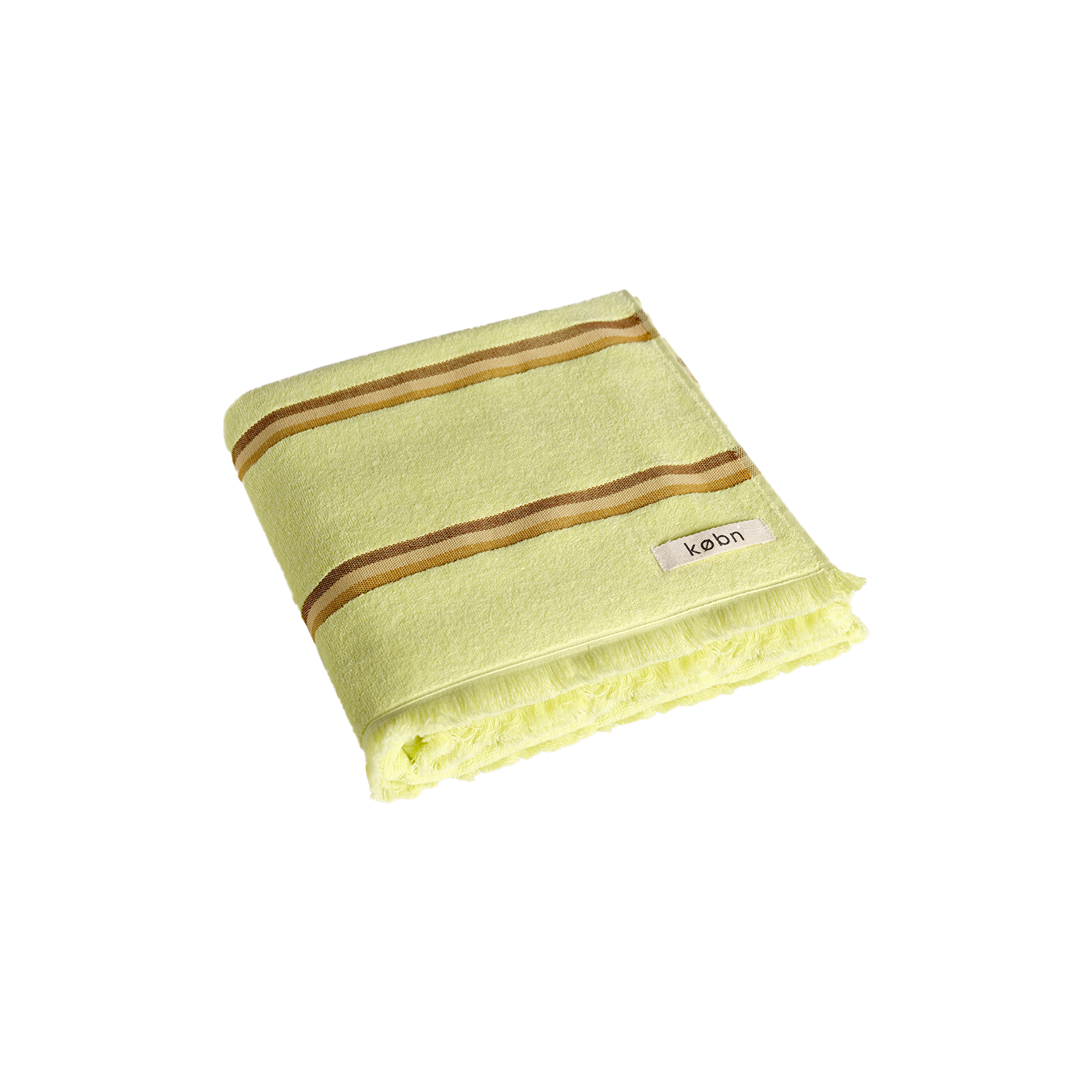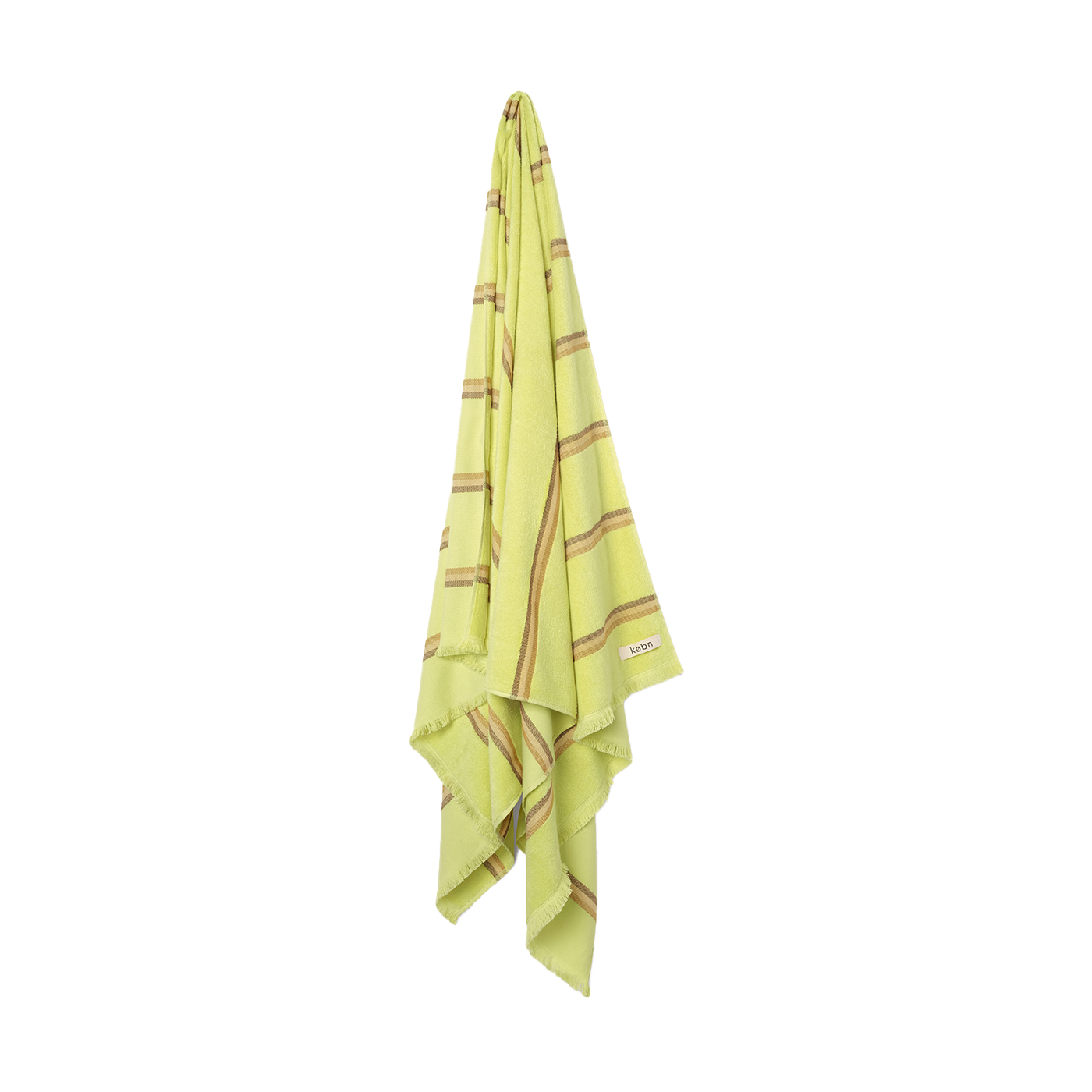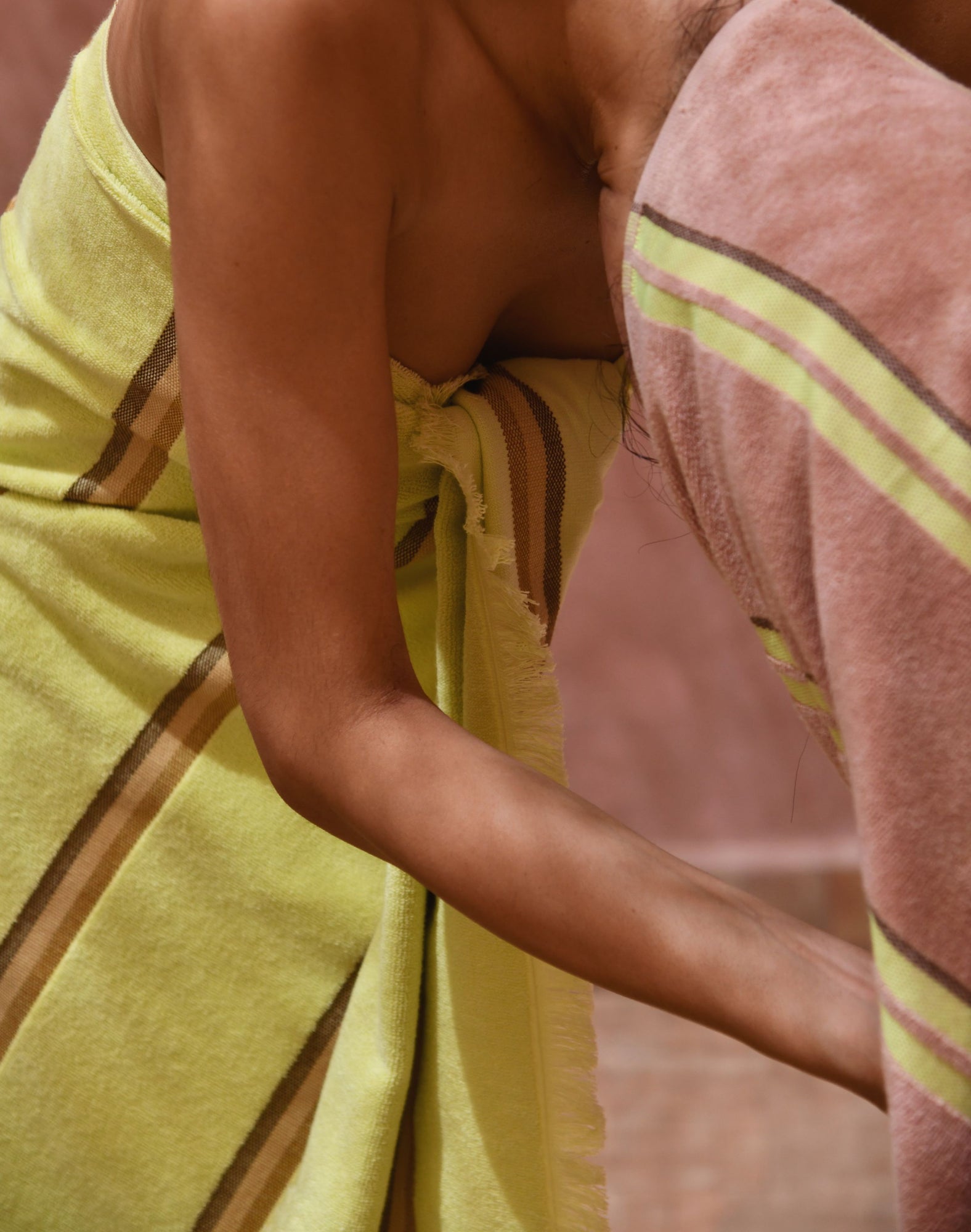 Citrus Towel
Købn
Inspired by the vibrant colours and traditions of Marrakesh, Citrus Terry with highlight stripes in Walnut, Blush and Caramel with details in raw fringing.

The collection features evocative colours blending '90s fashion nostalgia with Moroccan influences, including rich earth tones across vivid Citrus hues, Tamarillo and Ecru. The city's centuries-old architecture is enriched by the desert sun, while the presence of water represents external purification and the nurturing and grounding benefits of bathing.

Woven with soft terry fabric and organic cotton alongside a plain weave reverse, these combine the aesthetic beauty of a traditional Turkish towel with the functional durability of a cotton product.

Designed in: Australia

Made in: Turkey from BCI cotton

Material: 96% Cotton, 4% Polyester (stripes)

Size: 100 x 180cm
About Købn
Australian textile label Købn launched in 2017 with a view of bringing the consideration of interior styling to the outdoors. Designer and Founder Sophie Matson created the range after seeing a huge gap in the market for beautifully designed pool towels to compliment your interior aesthetic.
Købn has since grown to include hand towels and bath mats. Now labelled 'anywhere towels', they are used for bathrooms, poolside, beach days, picnics, yoga, holidays, the gym, powder rooms, hotels and AirBnB's.
A key focus of the collection is the colour palette inspired by architecture, nature, interior design and art with each new season focusing on improving the sustainability of the materials, production, packaging and delivery of the collection.
Designed in Melbourne, the towels are sustainably crafted by a family-owned mill in Denizli, Turkey, a region synonymous with high quality textiles, ensuring impeccable fabrication and ethical production.
Light weight but super absorbent, the towels and hand towels are generous in size while the bathmats have a plush pile on both sides. Function has not been forgotten, the towels take up very little room in the home washing machine and are quick drying – great news for families or the savvy traveller.
Købn's first collection's colour palette was inspired by the streets and architecture of Copenhagen (København) therefore influencing our name.