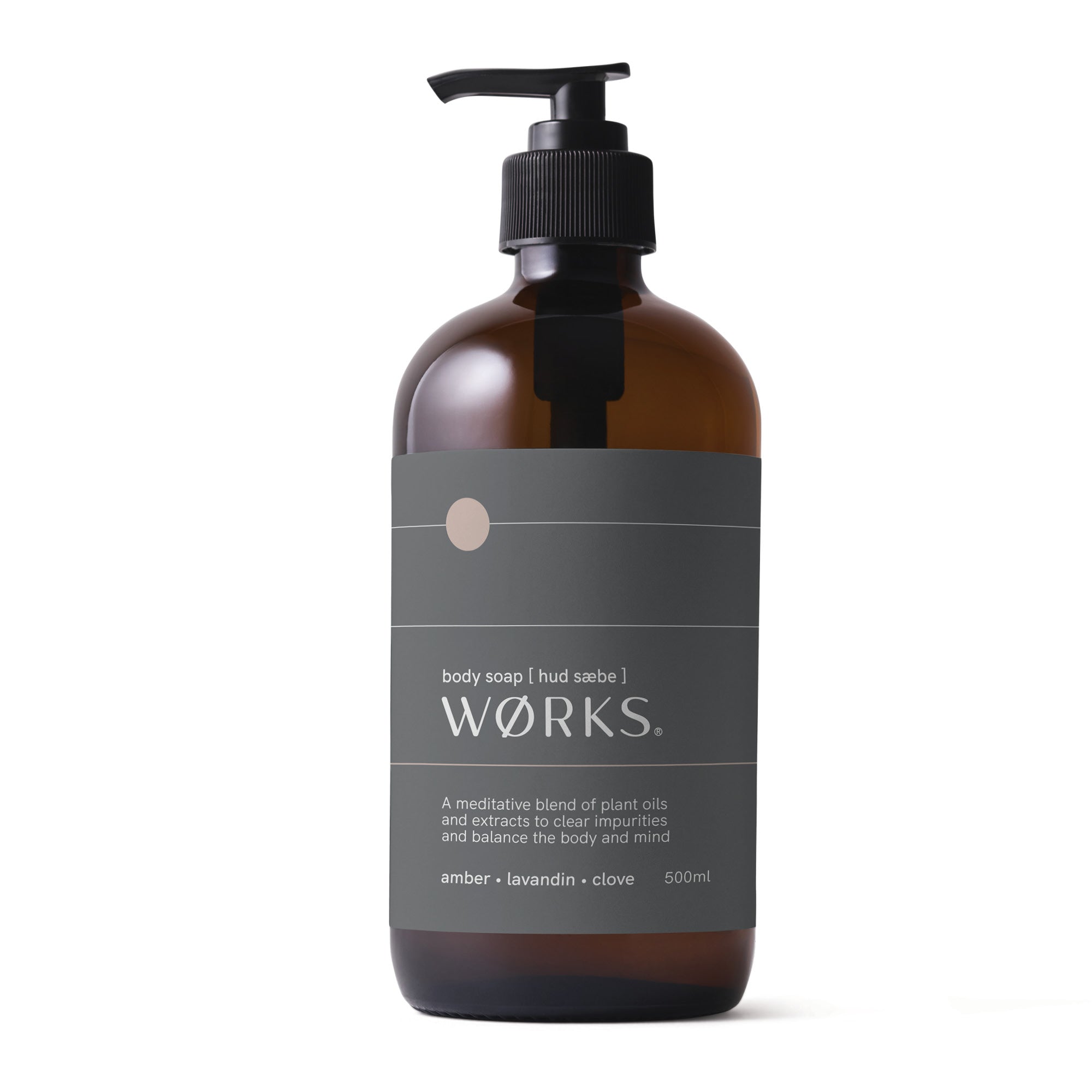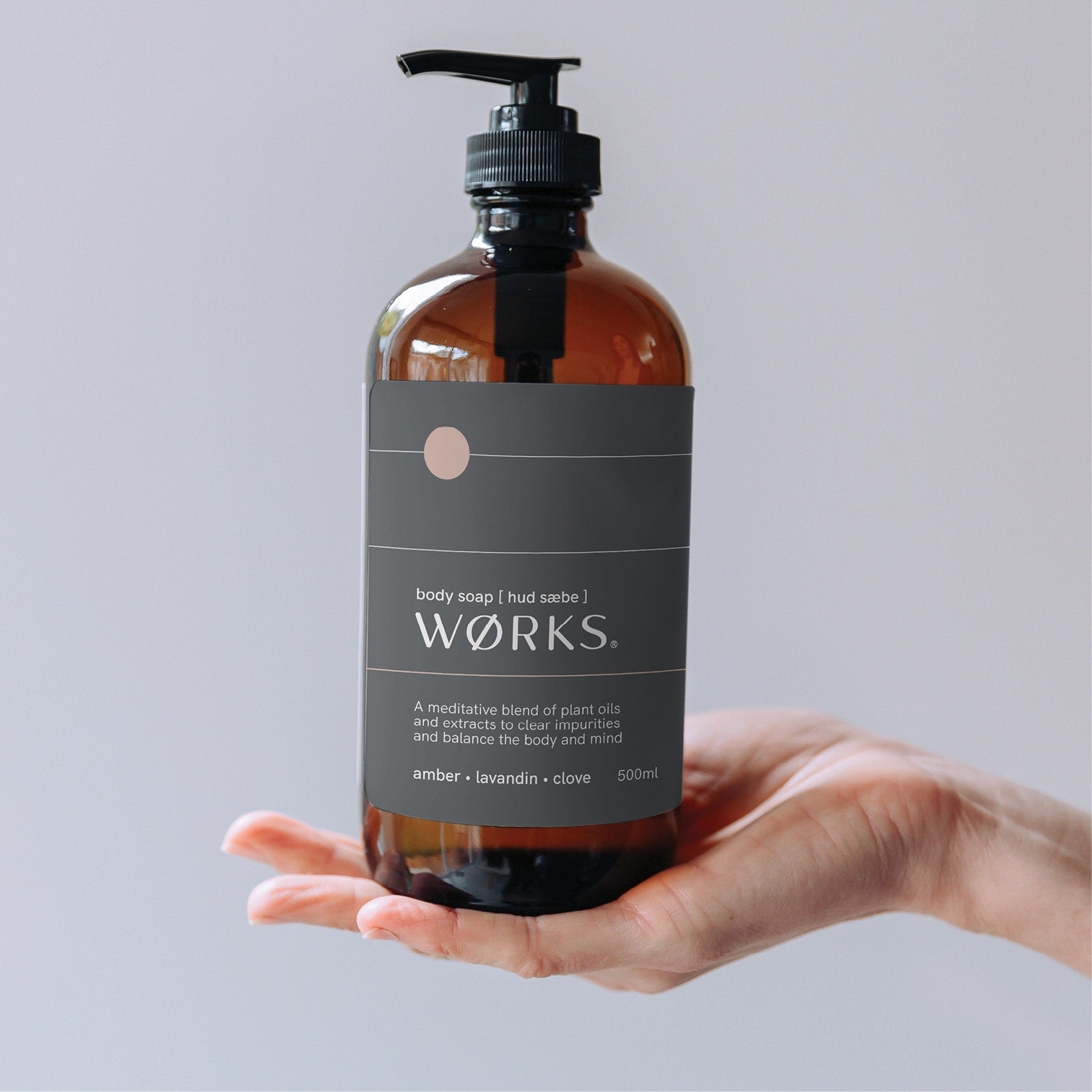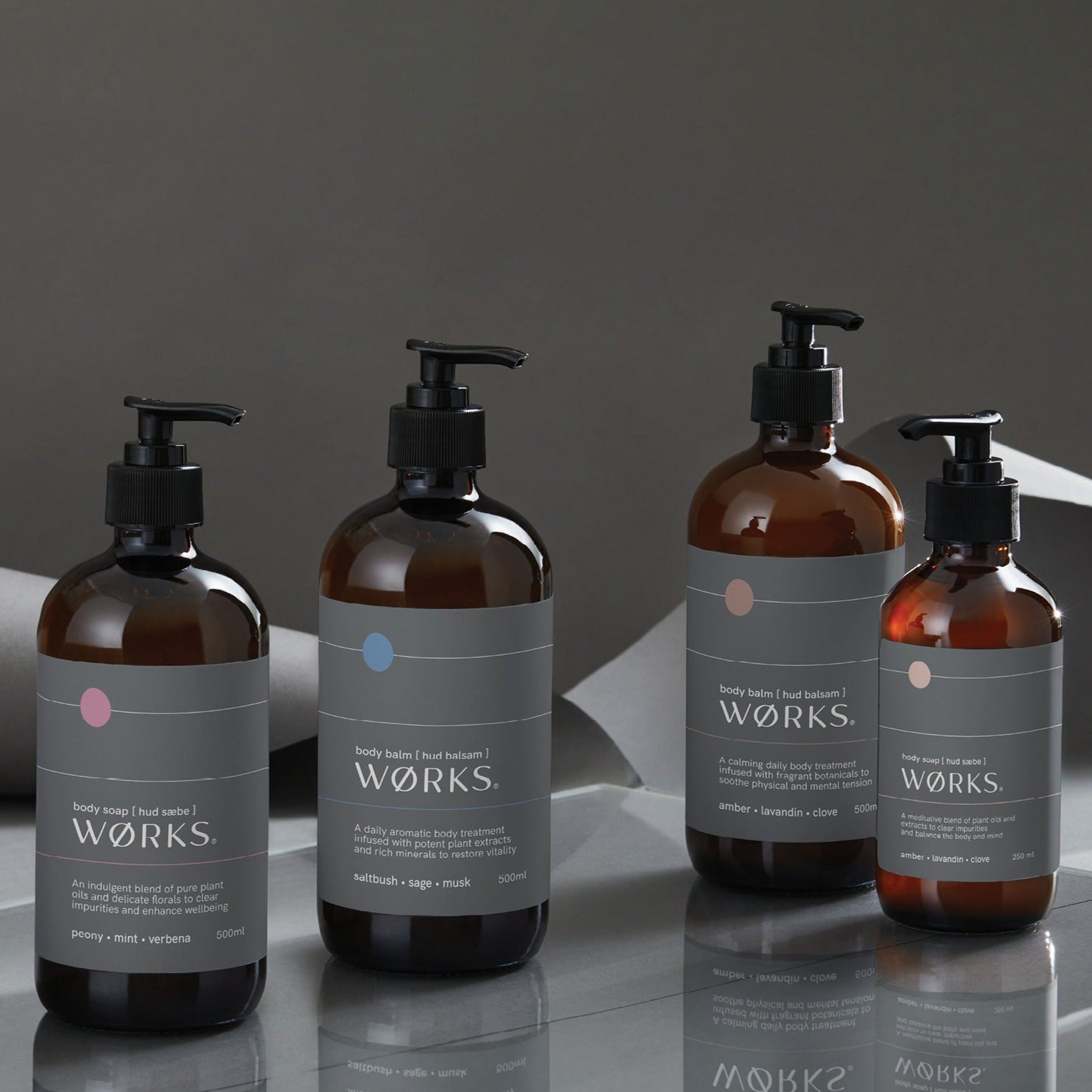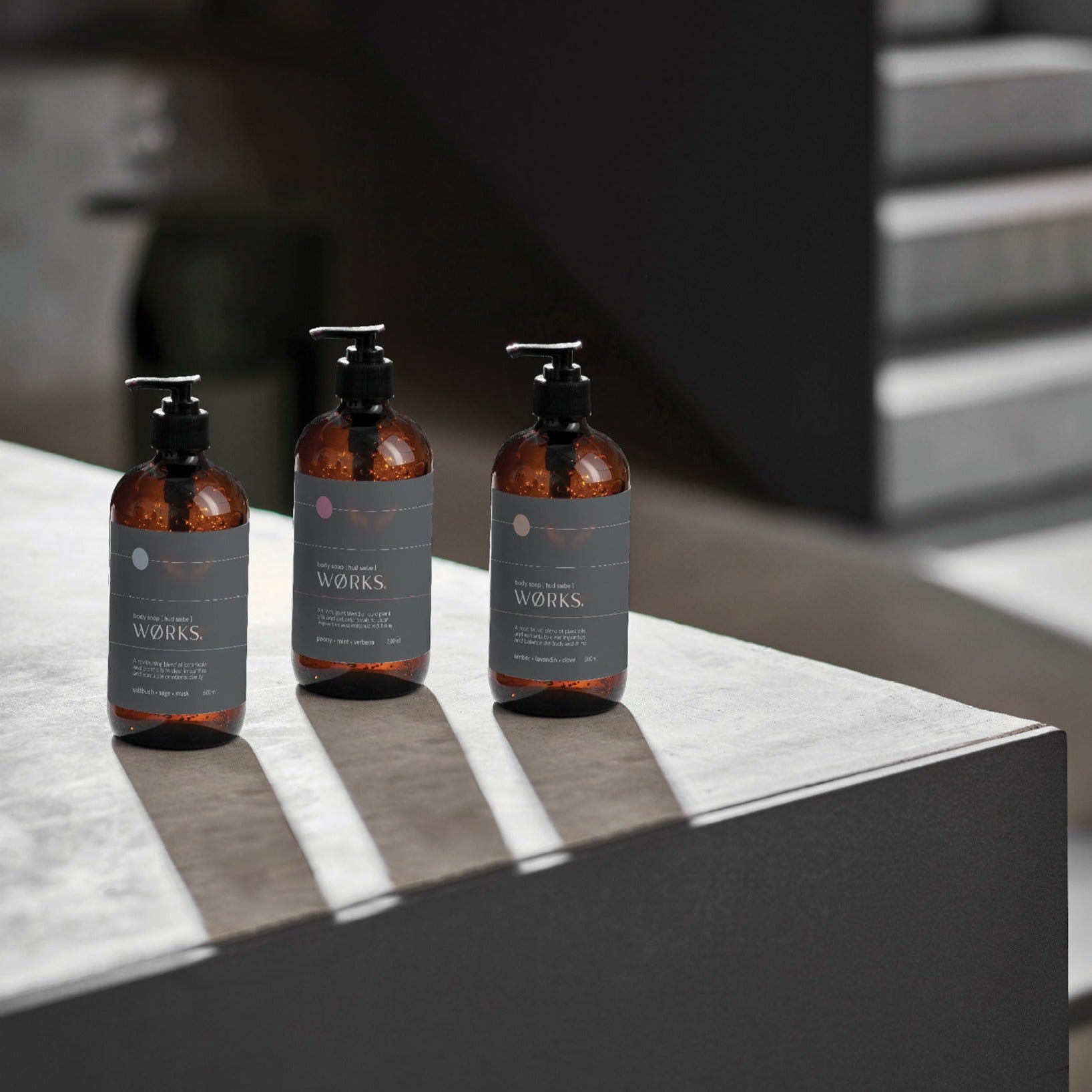 Amber Body Soap
Works
A rich and meditative blend of plant lipids and botanicals to clear impurities and balance the mind. Aromatic amber layers atop warm lavandin, supported by a base of spicy clove.
Cleanse and calm the skin and balance body and mind with a liquid soap that blends certified organic ingredients, hydrating oils and fragrant extracts.
FEATURES: 98% certified organic. 100% natural. 100% vegan and cruelty free.
Free from synthetics, parabens, sulphates (SLS, SLES, SDS, ALS), dyes, fillers, phthalates, PEGS, detergents, silicones, mineral oils and palm oil. Reusable glass vessel.

Made: Australia
FRAGRANCE: Amber, lavandin & clove
SIZE: 500ml
ABOUT WØRKS

WØRKS is a boutique personal care brand that meets the needs of modern consumers by formulating organic, plant-based and biodegradable products that outperform their synthetic counterparts.

With Danish and Australian founders, WØRKS bridges the gap between renowned Scandinavian design and locally sourced raw materials. Our organic and aesthetic products for the hands, body and home are made ethically in Melbourne, Australia and designed authentically in Århus, Denmark.

We operate with a wholistic approach to good living, a strong focus on timeless design, and an unwavering commitment to environmental integrity to create high-end sensory products that enhance daily rituals and elevate interior spaces.