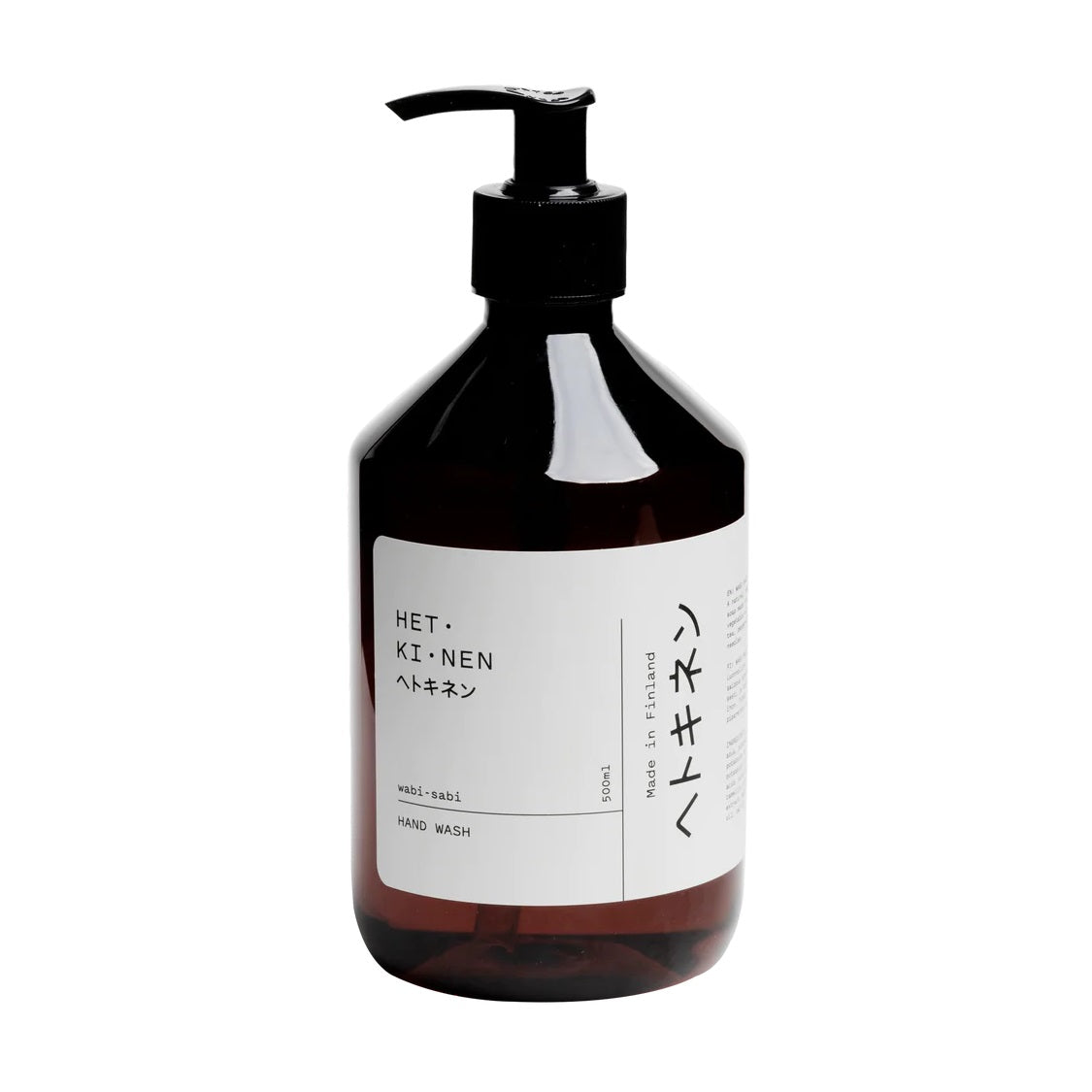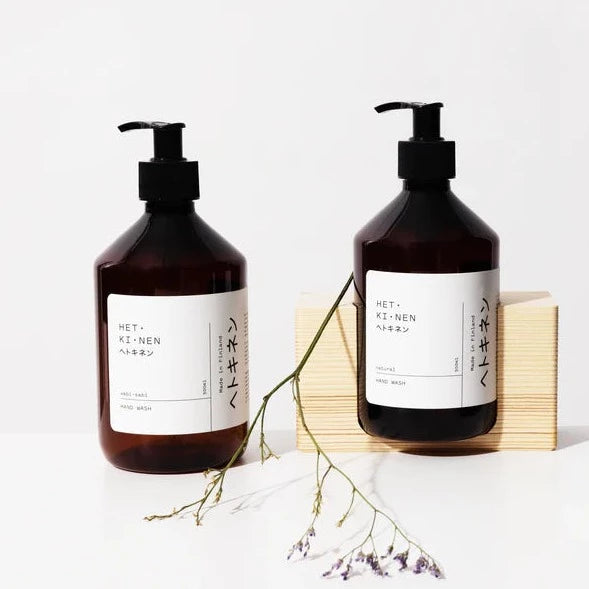 Hand Wash- Wabi Sabi
Hetkinen
Wabi-sabi liquid hand soap by Hetkinen.

A natural, deep cleansing aromatic green tea soap made from premium vegetable oils. A gentle formulation containing green tea, peppermint and pine needles to effectively cleanse the hands without drying them out. This green tea soap has an antibacterial function for healthy, clean and germ-free hands. Oils made of pine twigs are also shown to improve resistance and they give the product the healing power from Finnish forest.
Country of origin: Finland
Size: 500ml
Features: Natural, vegan, efficient, fully biodegradable, Finnish forest scent. No preservative, alcohol, synthetics, colour
To use: Wet the skin with water, pump small amount of soap onto your hands. Rinse the skin with ample amounts of water
ABOUT HETKINEN

HETKINEN is a Turku based Finnish lifestyle company that creates small design items and cosmetics from the pine wood. Hetkinen was founded in 2018. Company drives inspiration from the Finnish forests and trees. The design approach is careful and minimalist. Everything is made in harmony with nature.

Hetkinen's mission is to bring people closer to nature in their busy everyday lives with high-quality product innovations. Hetkinen products are sold in over 40 countries and the company is growing internationally. All Hetkinen products are manufactured in Finland at the company's own factories.