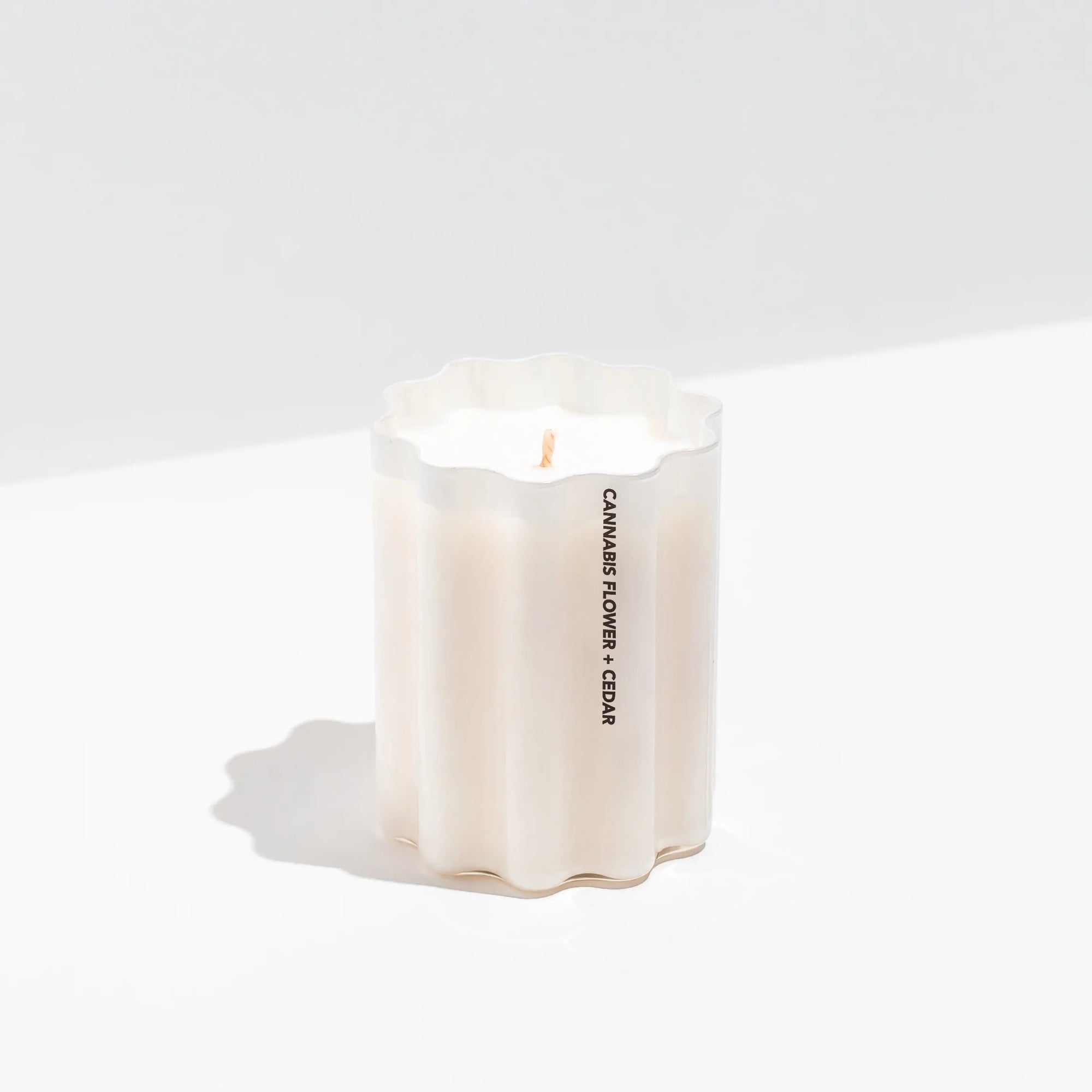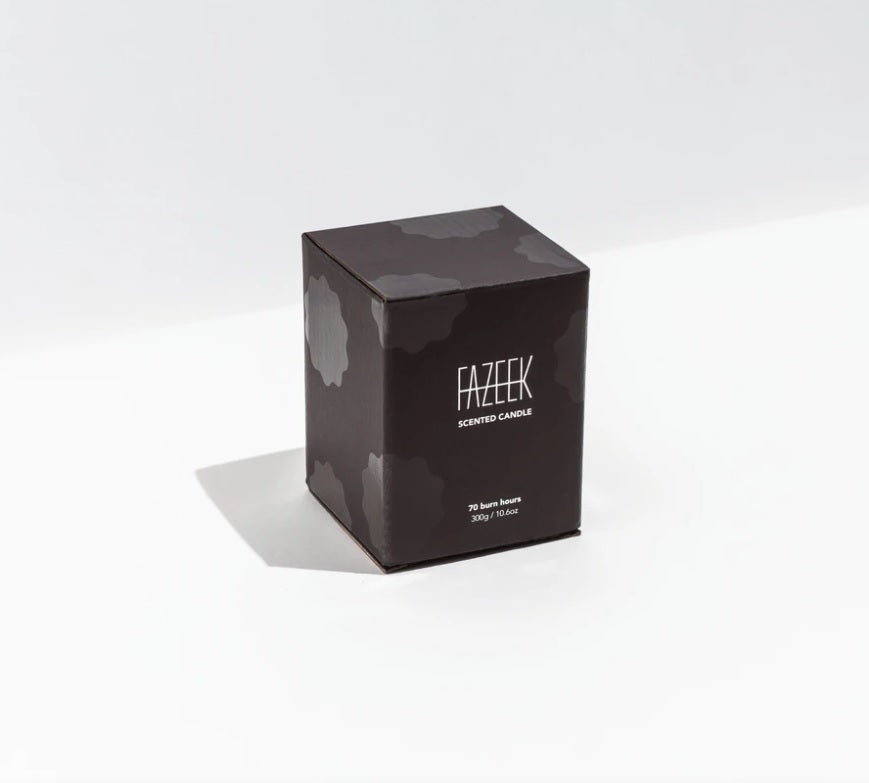 Wave Candle- Cannabis Flower + Cedar
Fazeek
Light up our Cannabis Flower + Cedar Wave Candle and be pleasantly surprised by its floral and somewhat spicy notes. Pass it around to friends to share the love, good vibes, and earthy, cedar tones. Our Cannabis Flower + Cedar scent is a little risqué, a little sweet, and an absolutely divine way to fill your space. It's so good, it should be illegal!
FAZEEK Wave Candles enhance any space with their range of evocative signature scents. The candle sits within a striking handmade rippled glass so you can delight in the aroma while enjoying the dance of the candle's flame. You'll be seduced by our transcendent, unisex fragrances every day.
Scent: TOP NOTES. Floral
MIDDLE NOTES. Grassy
BASE NOTES. Musk, Cedar
Size: 300g
Burn Time: 70+ hours
Features: No Animal Testing. Vegan. 
About Fazeek
Fazeek is a contemporary beauty and homewares brand from Melbourne, Australia. Founded in 2017, Fazeek creates hand-crafted, stylish products that are ethical and cruelty-free. Our candles, soaps and liquid products are all vegan, ethically-sourced and hand-crafted,so you can feel good while they look great.
Superior design and high quality is important to Fazeek. Our contemporary handmade soaps and handpoured terrazo candles are practical statement pieces inspired by sleek architecture and interior design. And we take sustainability just as seriously as style. In fact, we believe style and sustainability play perfectly together. Each Fazeek piece, scent and even our packaging is painstakingly chosen to complement our natural and sustainable practice. 
Thoughtfully designed and hand-crafted to be admired, cherished and practical, Fazeek is passionate about offering a distinct and creative living and bathing experience. Combining monochromatic hues and pops of subtle colour, we use all-natural clays because we know that beauty doesn't require synthetic colouring. Our designs are eye-catching and calming, our scents soothing and warm, often taking inspiration from Australia's abundant flora. We proudly specialise in signature unisex scents to ensure an inclusive experience that will impress everyone.