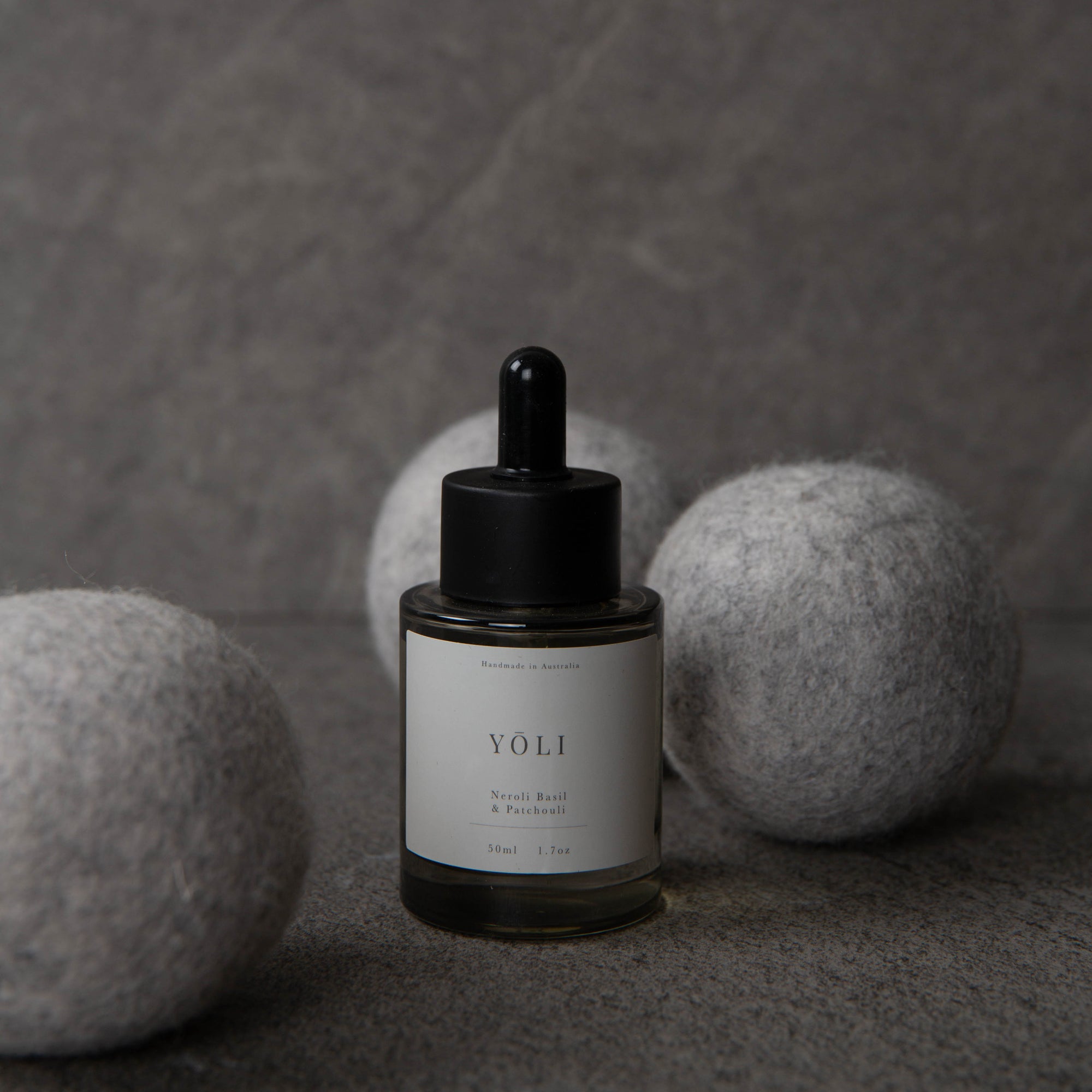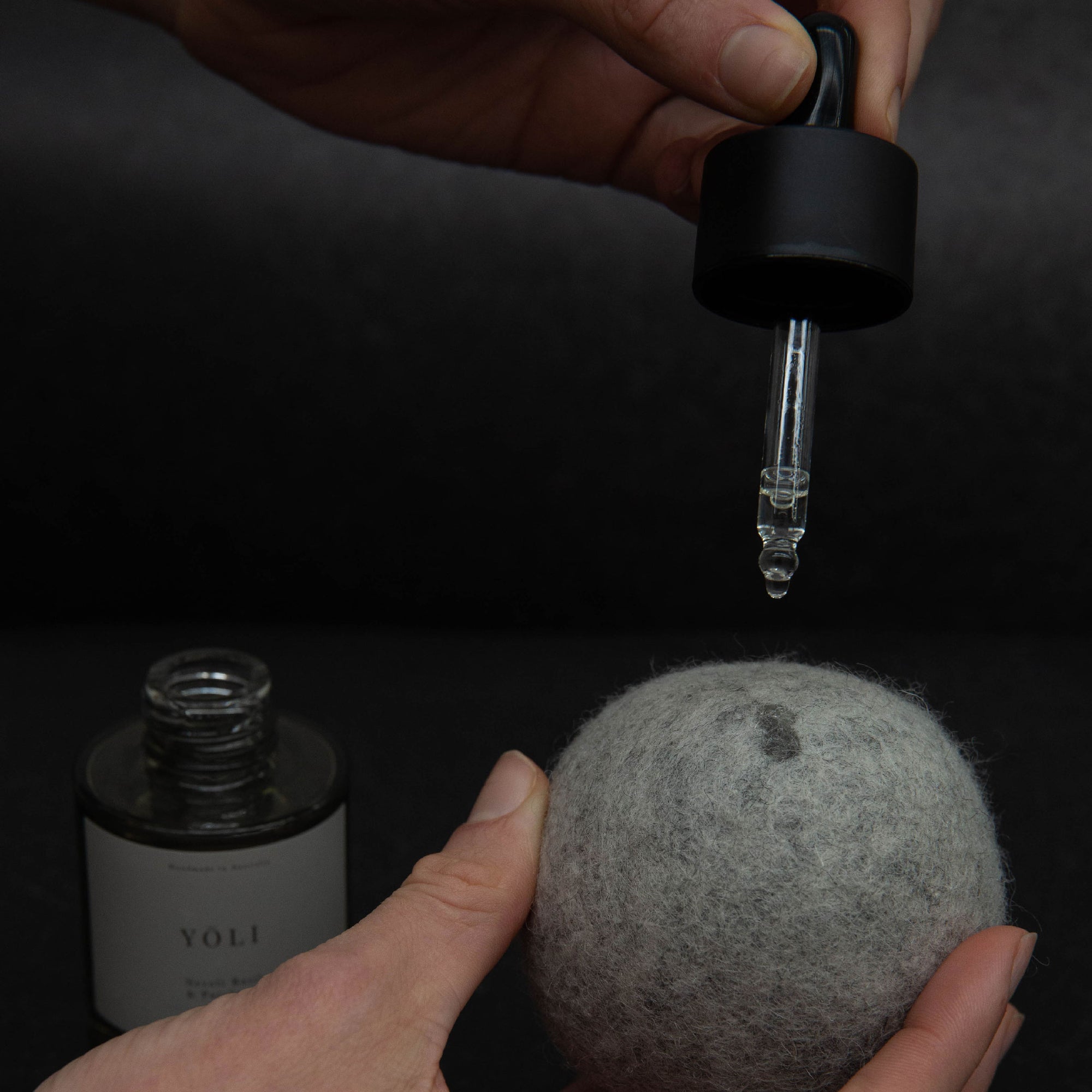 YŌLI Scented Dryer Set
Yoli
Bitter orange tree with sublet notes of patchouli and a herbaceous burst of basil. A deep, decadent scent.

Infuse your YŌLI towels with our signature Neroli & Basil scent, creating an at home day-spa experience. Designed to be used with our organic woollen dryer balls.

SET INCLUDES: 1 x 50ml Dropper, 3 x Organic Wool Dryer Balls
How to use: To keep your YŌLI towels soft and fluffy, we recommend drying on a medium heat cycle using the YŌLI woollen ball and fragrance. The woollen balls will de-static and soften your towels, whilst infusing them with the scent for a day-spa touch to your bathing ritual.
ABOUT YŌLI
YŌLI embraces time-honouring daily bathing rituals. Making the most of the moment by giving your body and mind an opportunity to cleanse, pause and reset.

For many, our time in the shower or bath is the only opportunity we have out of our busy days to take a moment to ourselves. YŌLI celebrates this moment and encourages us to make the most of it. Silencing the noise, calming the senses and allowing your mind and body to pause and reset.

YŌLI believes there is power in mindful practice, providing clarity and rejuvenation in even the smallest moments.

YŌLI towels offer a new standard of luxury towelling with a considered approach. Using the most premium grade OEKO-TEX certified organic and sustainable Turkish Cotton with a softly spun yarn technique, woven into a heavy weight GSM, the product quality is evident from the first touch. Larger than a standard towel size, heavier than the average and the most plush to touch. YŌLI embraces your body, bringing a luxury bathing experience to your home.