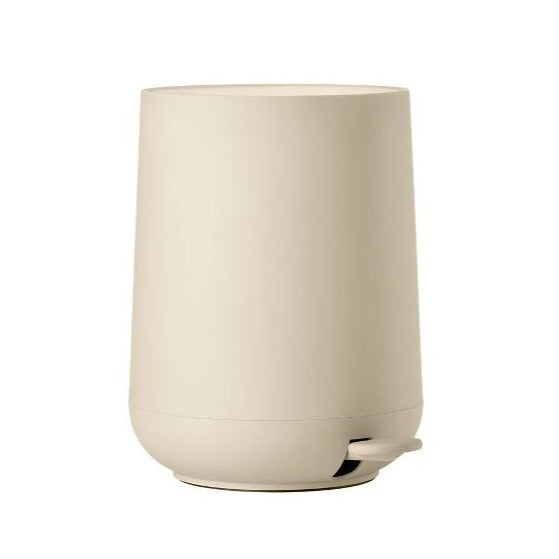 Nova Pedal Bin- Wheat
Zone
The Nova bathroom series creates a feeling of luxury and spa-wellness with its irresistible and delightful soft-touch surface with steel-look details and soft style. 
DESIGN BY: Thomas Dudzinski
Material: ABS
Dimensions: H 29cm x D 23cm
Capacity: 5L
Colour: Wheat
ABOUT ZONE
Zone Denmark makes a statement that leaves you in no doubt. We interpret evolving trends, using our strong and clear DNA to create functional design for everyone. Expressed in a minimalistic and honest design language, our designs embrace new ideas, innovative solutions and exquisite materials. Our purpose is to challenge convention, inspire curiosity and create beauty.