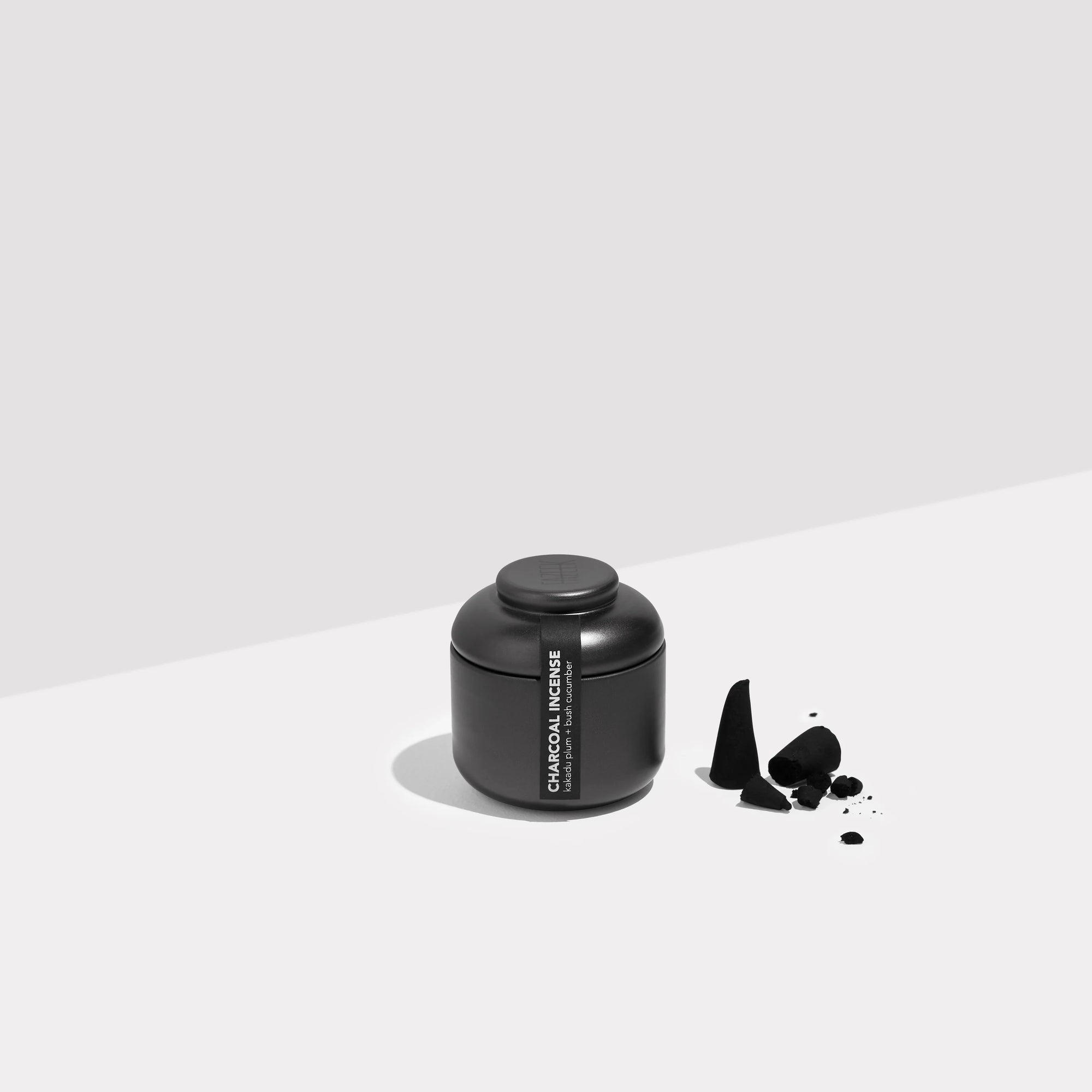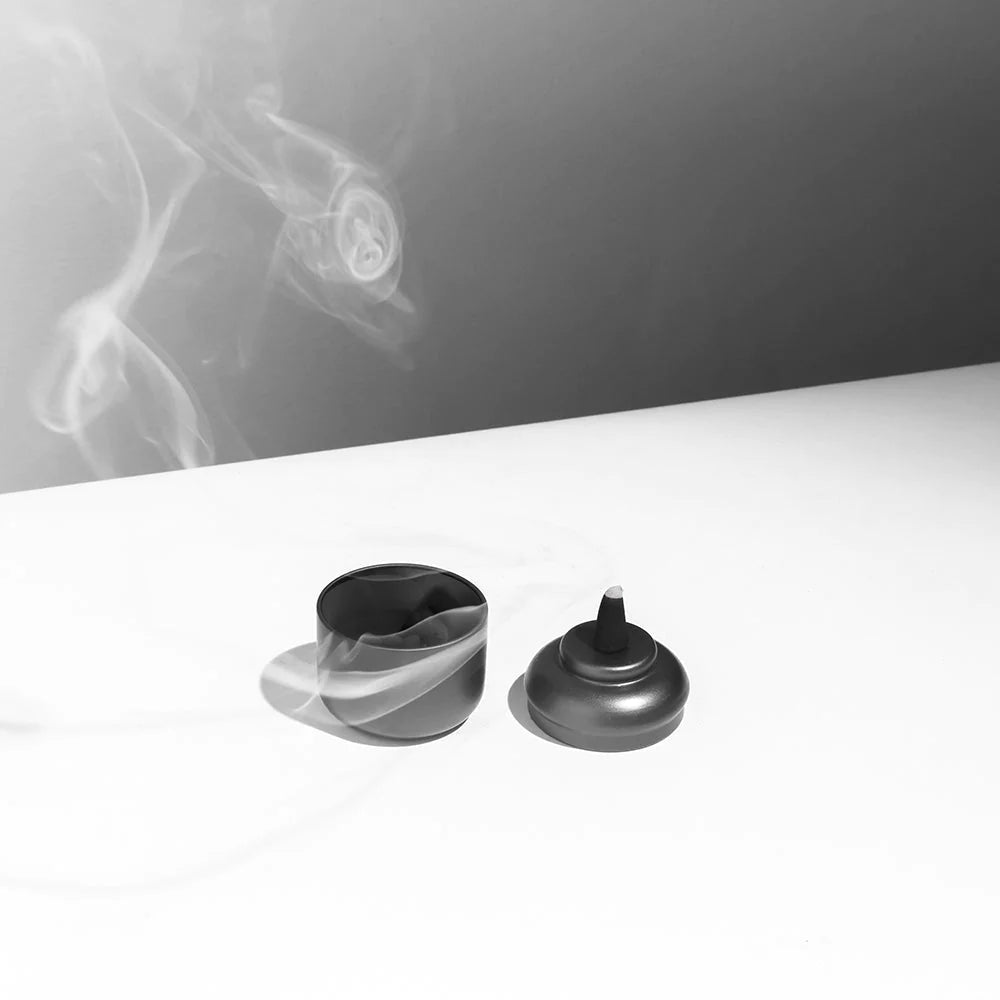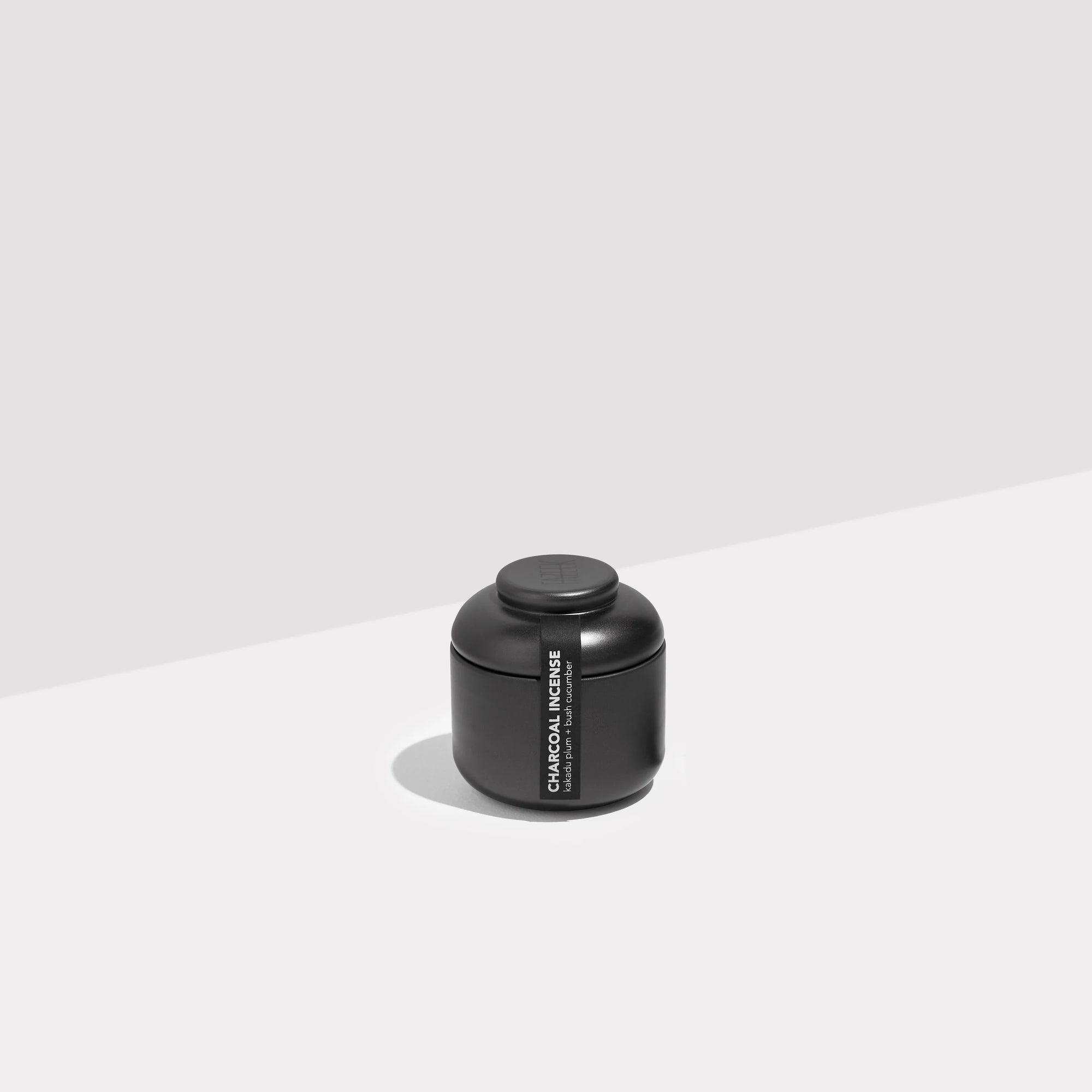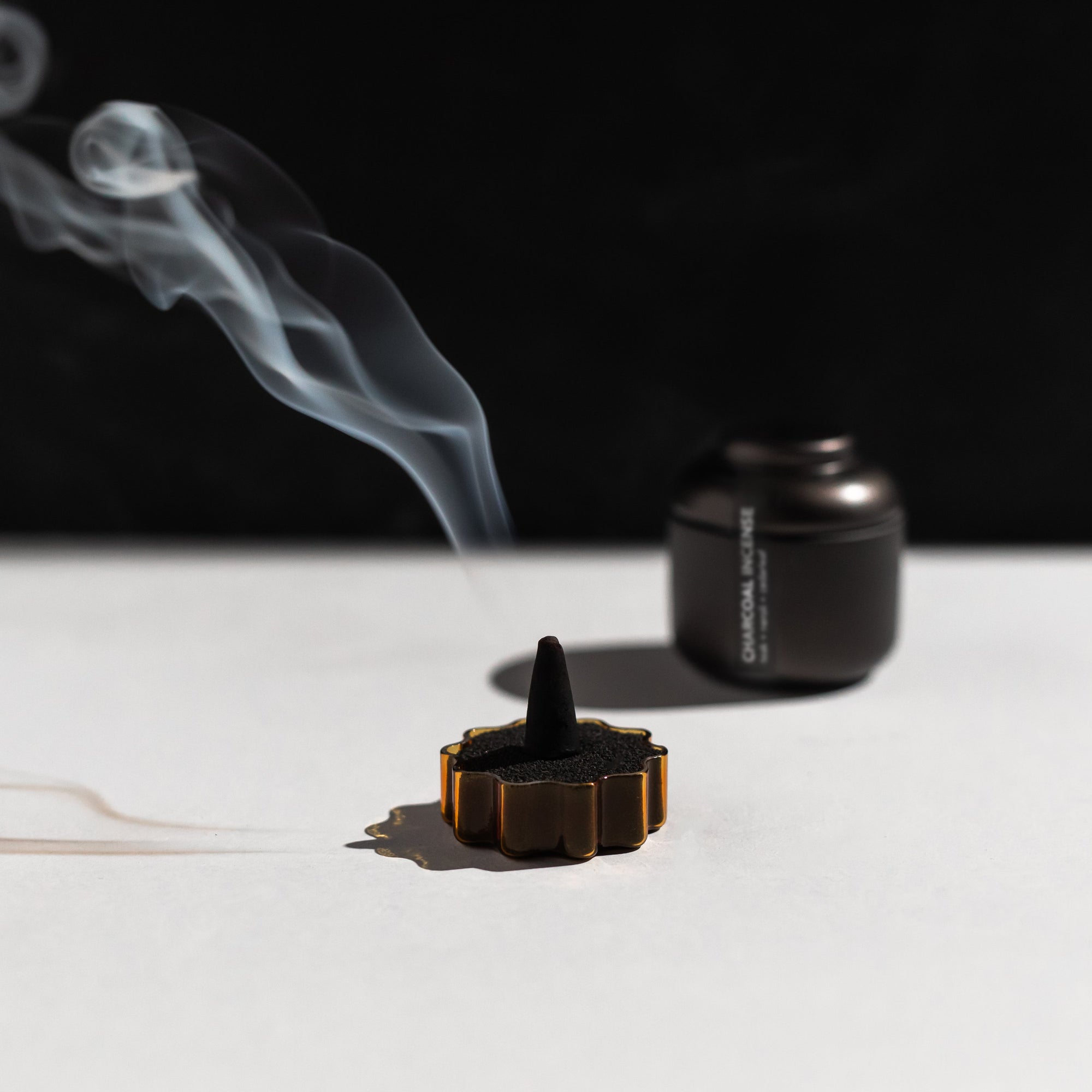 Incense- Kakadu Plum + Bush Cucumber
Fazeek
Bringing the luscious scents of the great Australian bush inside, FAZEEK'S Kakadu Plum + Bush Cucumber combines fresh notes of fir needle with natural, leafy greens. This scent is a fruity and herbaceous botanical bound to bring beauty to your home.

Uniquely FAZEEK, these playfully hand-crafted 100% charcoal incense cones are an absolute joy to use and when burning, fill the space with your favourite FAZEEK scents. 100% premium charcoal allows for only the purest burn ensuring only the finest of aromas.
Features: 
- 20 cones per tin
- Burn time: 20 min approx. 
- Scent lasts 2-4 hours (medium size room)
- Lid may act as burner
- Reusable packaging
- Handmade 
To use: Place the cone on an even, heat-proof, non-flammable surface or container. Light the tip of the cone and allow to burn for up to 10 seconds until a red ember is visible, then blow out the flame. Allow the scent to fill your space. Dispose of the ash after use. Never leave burning incense unattended.
About Fazeek
Fazeek is a contemporary fragrance, beauty and homewares brand from Melbourne, Australia. Founded in 2017, Fazeek creates hand-crafted, stylish products that are ethical and cruelty-free.
Our candles, soaps and liquid products are all vegan, ethically-sourced and hand-crafted, so you can feel good while they look great.
Superior design and high quality is important to Fazeek. Our contemporary handmade soaps and hand poured terrazzo candles are practical statement pieces inspired by sleek architecture and interior design. And we take sustainability just as seriously as style.
In fact, we believe style and sustainability play perfectly together. Each Fazeek piece, scent and even our packaging is painstakingly chosen to complement our natural and sustainable practice.
Thoughtfully designed and hand-crafted to be admired, cherished and practical, Fazeek is passionate about offering a distinct and creative living and bathing experience. Combining monochromatic hues and pops of subtle colour, we use all-natural clays because we know that beauty doesn't require synthetic colouring.
Our designs are eye-catching and calming, our scents soothing and warm, often taking inspiration from Australia's abundant flora. We proudly specialise in signature unisex scents to ensure an inclusive experience that will impress everyone.