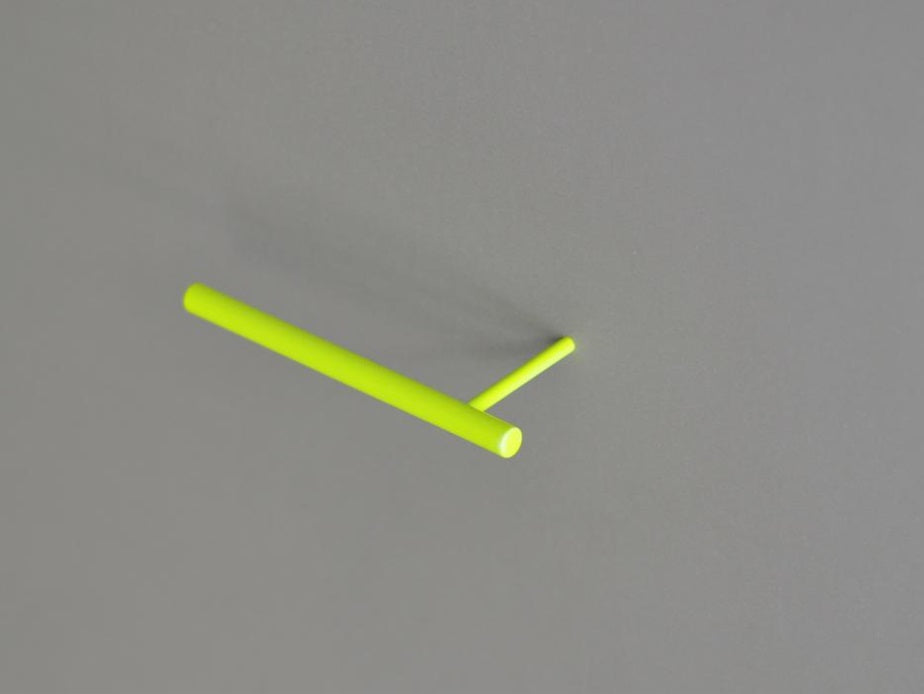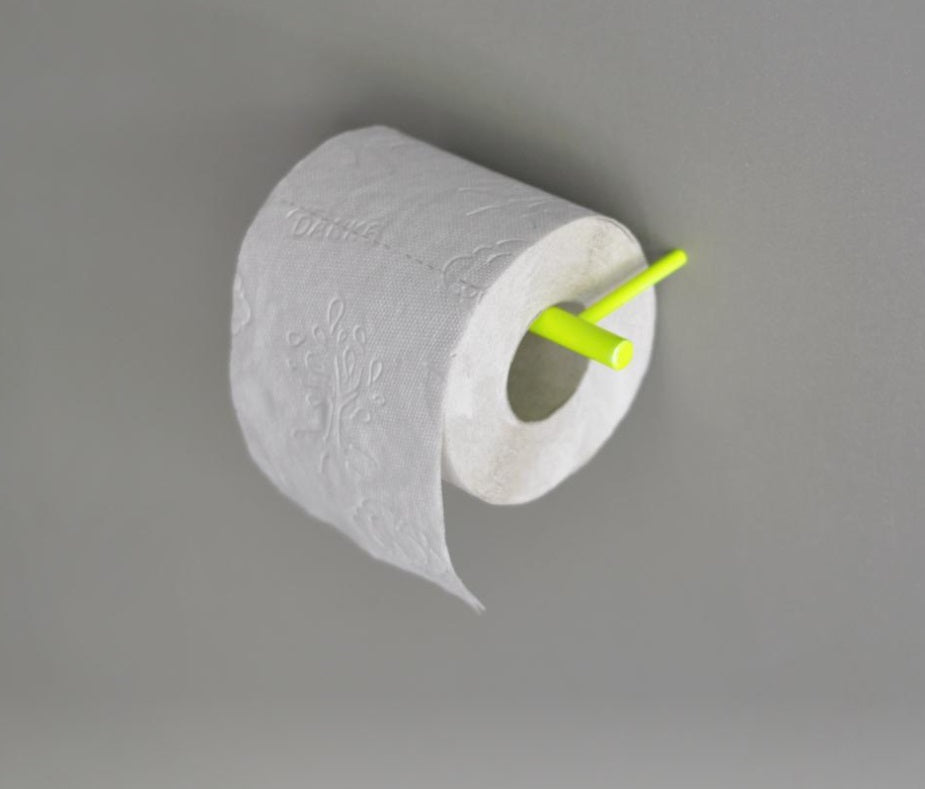 Yellow Line Toilet Paper Holder
Kolor
Line toilet paper holder comes in a very reduced design for a very important business. It is basically a coloured metal pin on a screw, same as the Line hooks and it is also designed to be used in combination with Kolor line hooks. While installing please mind the radius! Available in three colours.
MADE IN: Germany in cooperation with people with special needs
Material: Powdercoated steel
Dimensions: 14.5cm
Installation: Not available with backplate. While installing please mind the radius!
Colours: Neon Yellow
ABOUT KOLOR
How are Kolor products made? Kolor carry a certain ethic and feel responsible to produce with awareness. Preferably they produce in Germany as regional as possible and like to use sustainable materials or upcycle what is around. This is kind of how Kolor started "We just like to design and produce items we use ourselves, they have to please our minimalistic taste and should ideally have a timeless look. We also like the charm of manufacturing, it carries a certain beauty which makes it special, at least to us".