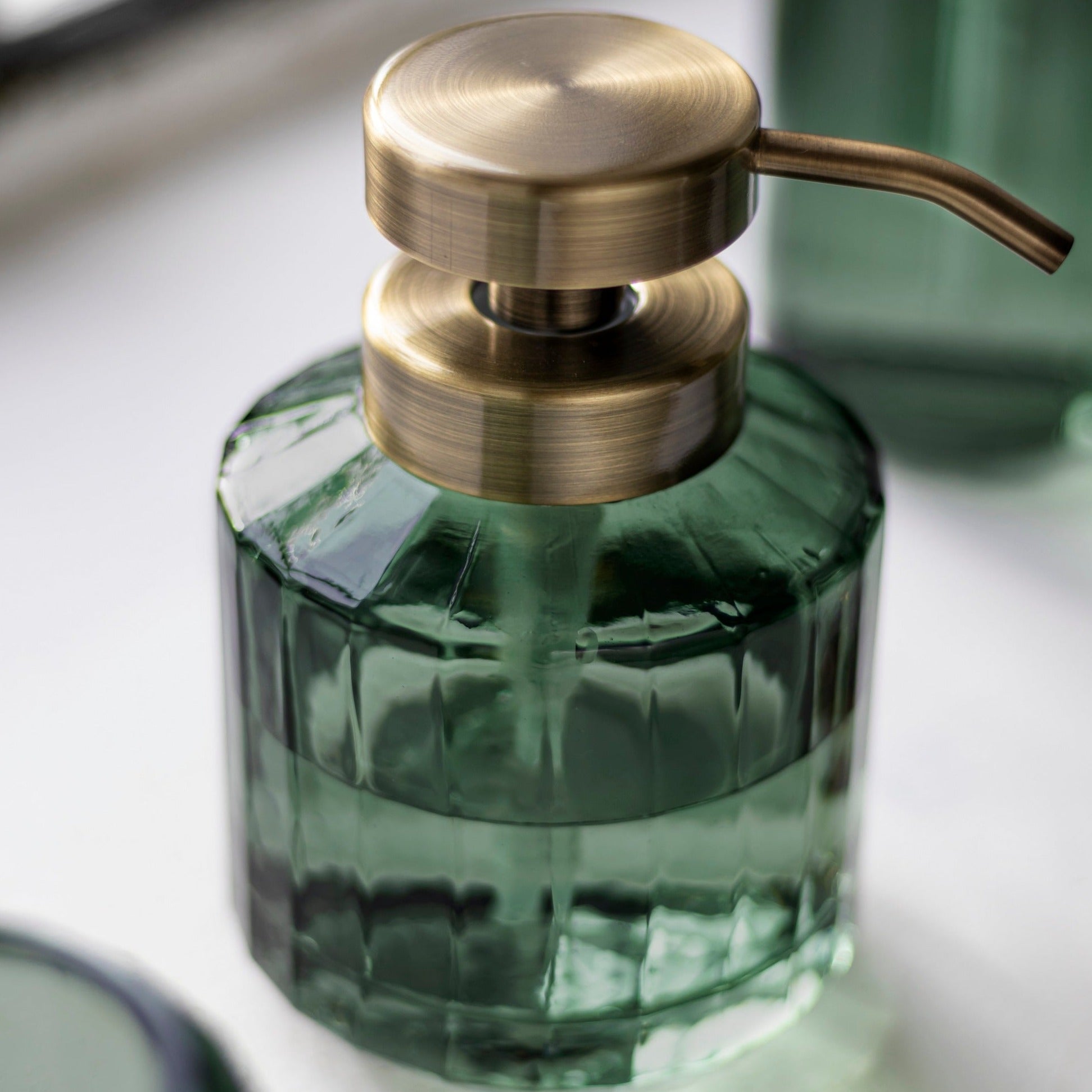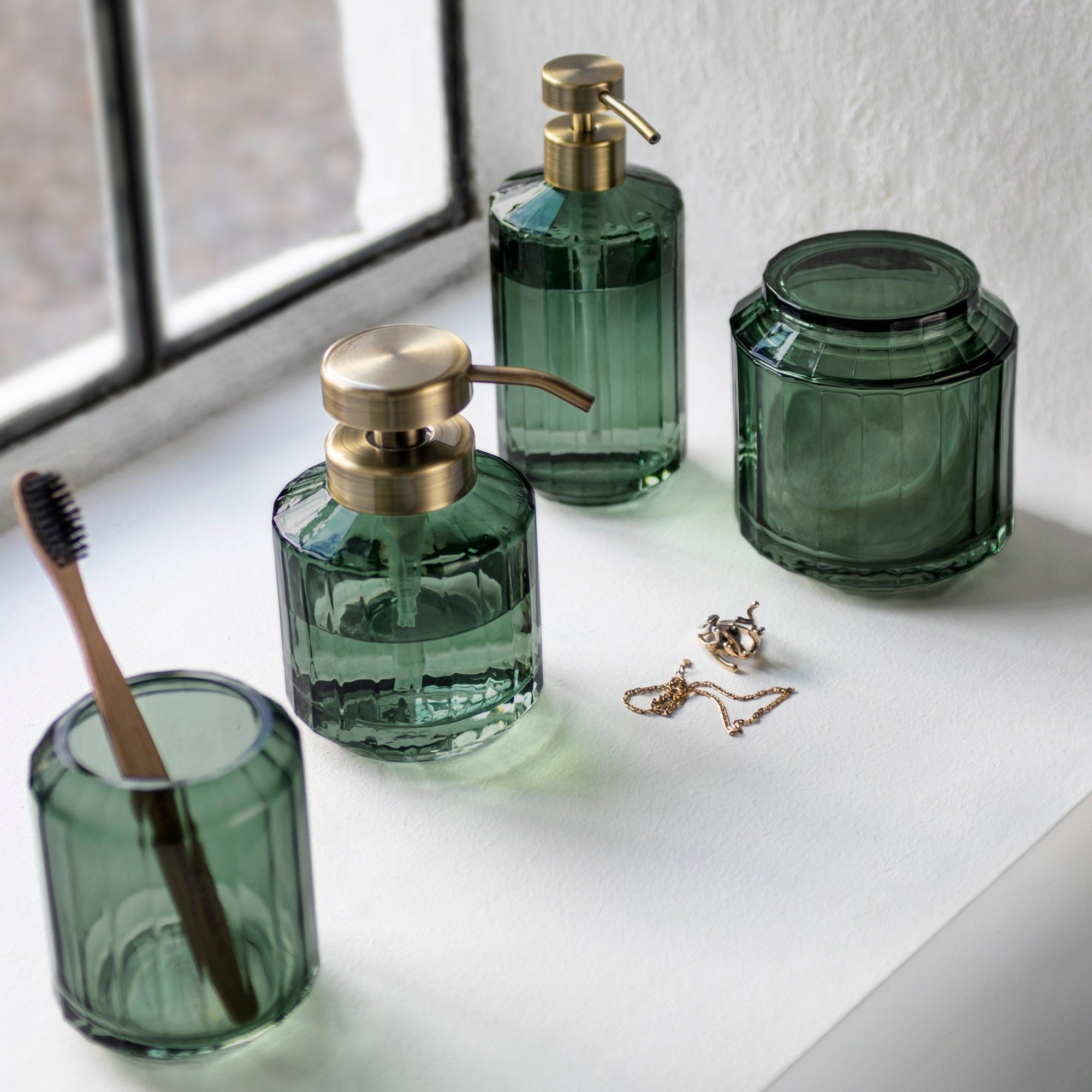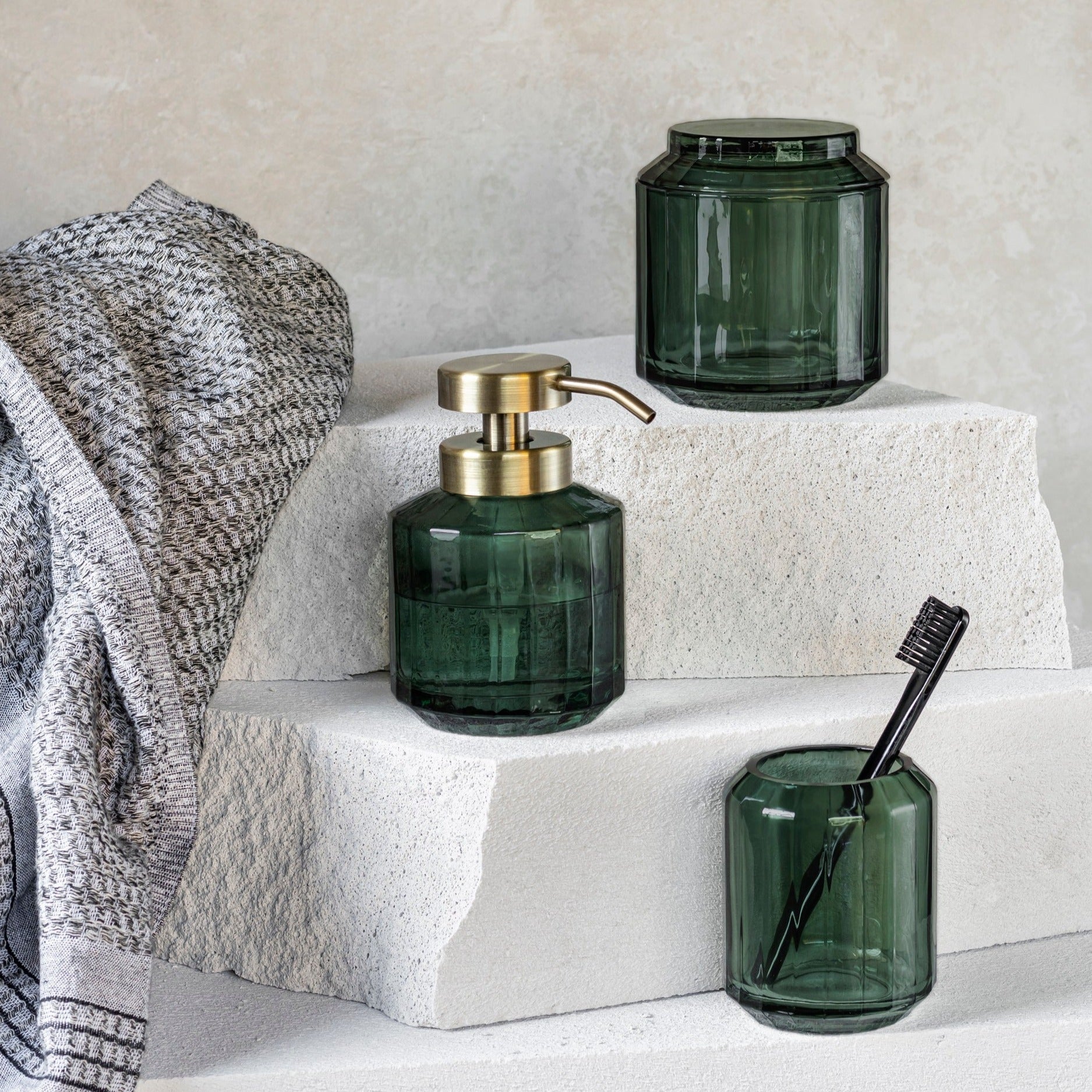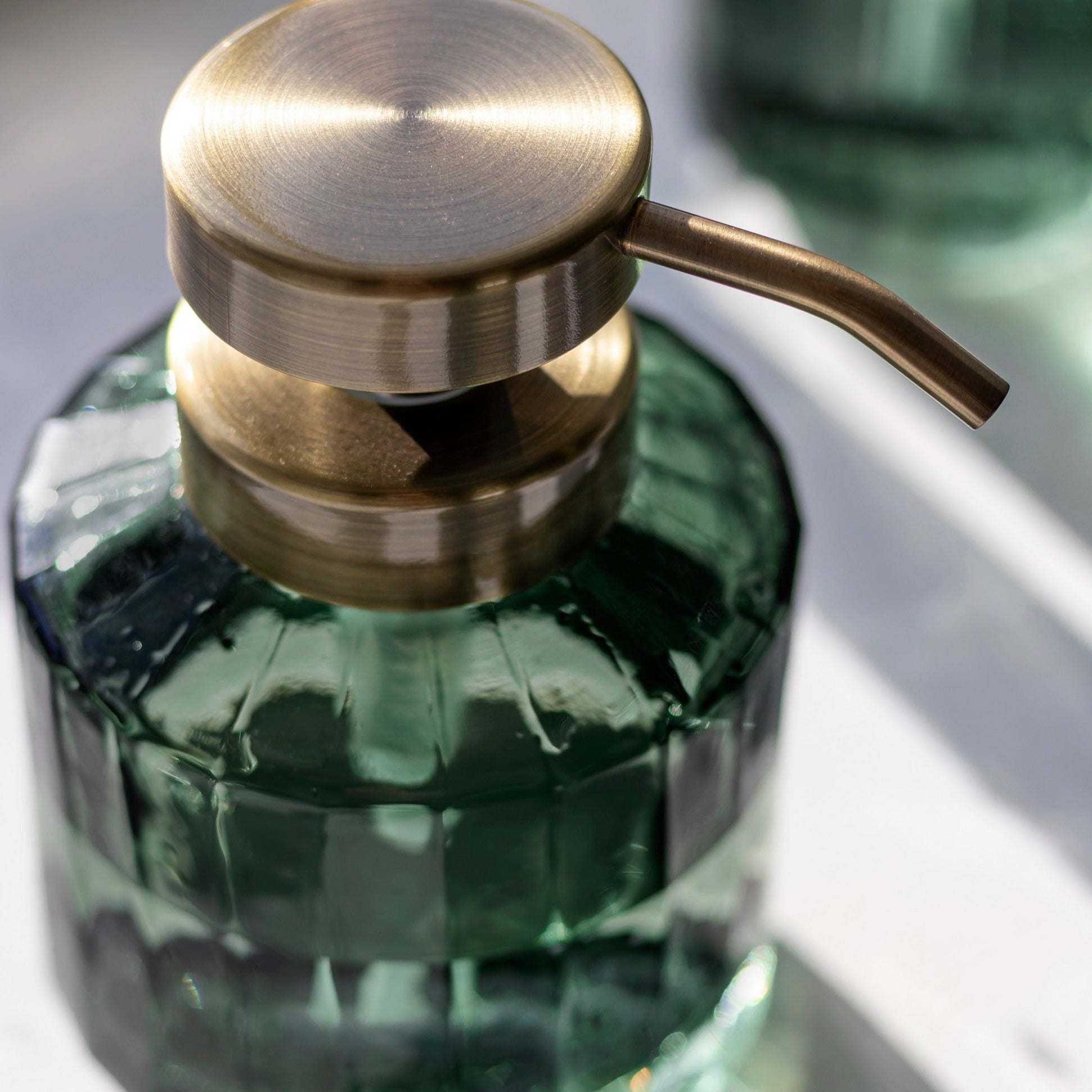 VISION Soap Dispenser Low- Dark forest
Mette Ditmer
The glass series VISION is an expressive series for the bathroom, made of colored glass. The characteristics of the series are highlighted by the facets of the glass, which give a beautiful expression when they refract the light. Bring exclusivity and a spa atmosphere into the bathroom with the VISION series, which is available in three color variants. The low dispenser can be advantageously combined with the high VISION dispenser by using them for both soap and lotion. The two dispensers can also be used in the kitchen for, for example, dishwashing liquid and hand soap.
Dimensions: Ø9 x H14 cm
Material: Glass, brass
Care instructions: Clean the pump by taking it off the tank, turning it upside down and rinsing under the hot tap while pumping on the pump head so that the water can flow freely into the spring. Never clean the products with alcohol or cleaning agents with added solvents. The products are not suitable for the dishwasher.
ABOUT METTE DITMER
Based in Denmark, Mette Ditmer has designed and sold home accessories under own name since 1995.
Mette Ditmer stands for the straight, simple, and honest design – the Scandinavian notion of design: "keep it simple".
Her design style is graphic, colourful and always has a twist.
Mette Ditmer finds great beauty in clean cut, straight lines. In her designs, she prefers to let the material and small details emerge, together forming the expression of the product.
From the first line on the paper to the finished product, many hours are spent on the details – which means that every concept is consistent in its expression and form.
"Design is like real life: it is the small things, the details, which make the difference".