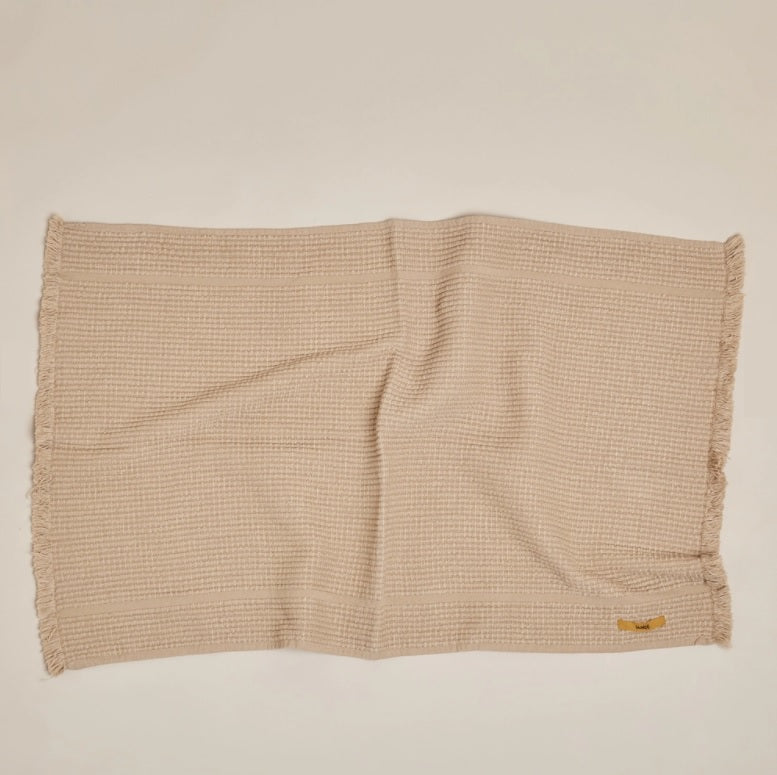 Vintage Wash Ribbed Bath Mat- Nutmeg
Saardé
Beautifully stonewashed Turkish Cotton with a vintage look, that soft and comfortable to stand on. The stone washing process softens the cotton fibres and increases the fabric's flexibility. Textural, ribbed stitching with fringed detailing.
100% Turkish Cotton
Machine Wash, Line or Tumble Dry
MADE IN: Turkey
DIMENSIONS: 55cm x 85cm
COLOUR: Nutmeg
ABOUT SAARDÉ
Founded by Shenol and Verity Kizek, they had a vision to share the rich heritage of Turkish textiles, while bringing a fresh and modern take to these authentic items. Verity and Shenol are obsessed with quality, simple things with beautiful details and the artisan made mark.
We draw our inspiration from a combination of relaxed Mediterranean and Australian beach side living. The skilled artisans making our goods are also a source of endless inspiration and motivation. Textural luxury, natural materials, traditional techniques and pared back style. Olive groves, azure waters, salty skin, shared sunset feasts.