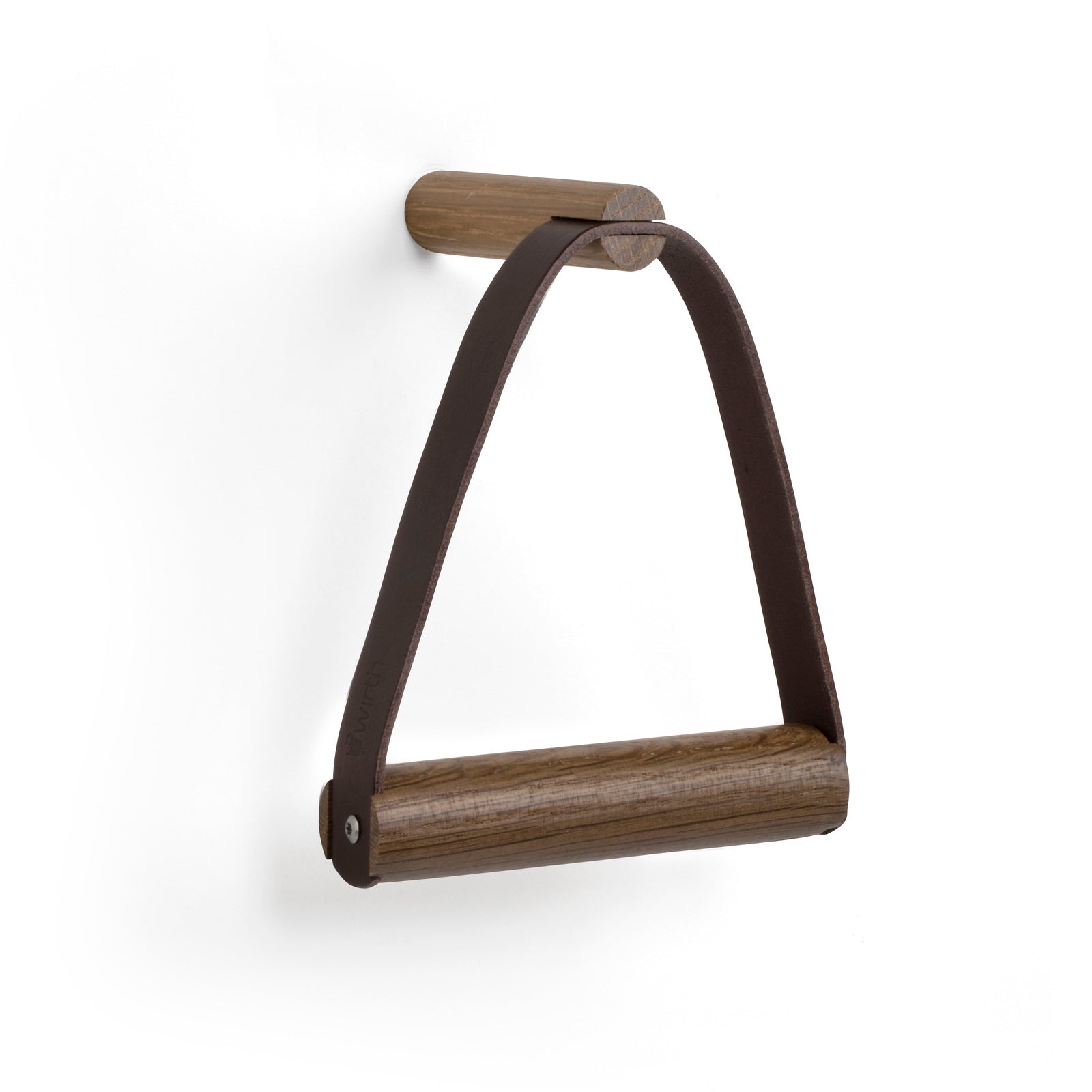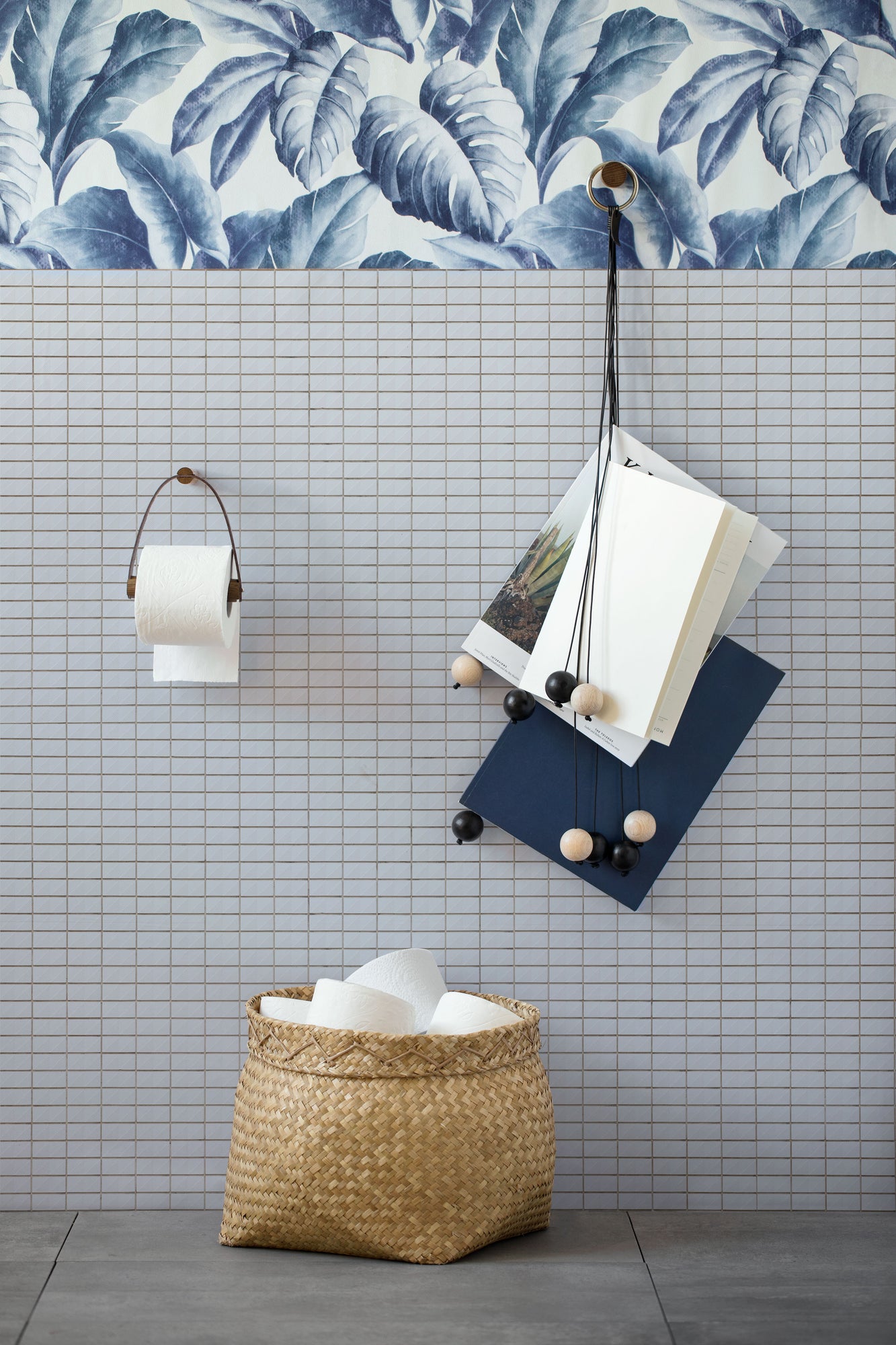 Toilet Paper Holder- Smoke
By Wirth
Let the Scandinavian feel accompany you all the way to your bathroom with a toilet paper holder in the natural materials such as Scandinavian oak and leather. At one end of the oak bar, you can easily slip off the leather strap to change the toilet paper roll.               
Designed & manufactured in: Denmark
Dimensions: W13 cm, H 15 cm
Colour: Smoked Oak
ABOUT BY WIRTH
Primarily made in Denmark, by Wirth´s products are all made with love of the materials and their natural characteristics and interaction. The design is clean and functional, and will melt seamlessly into any style as well as simplify a busy everyday life.
Our philosophy is to make beautiful everyday design which can withstand frequent use -for many years. We work with genuine natural materials such as tanned leathers and FSC certified oak, which is why our products will age with beauty and patina.