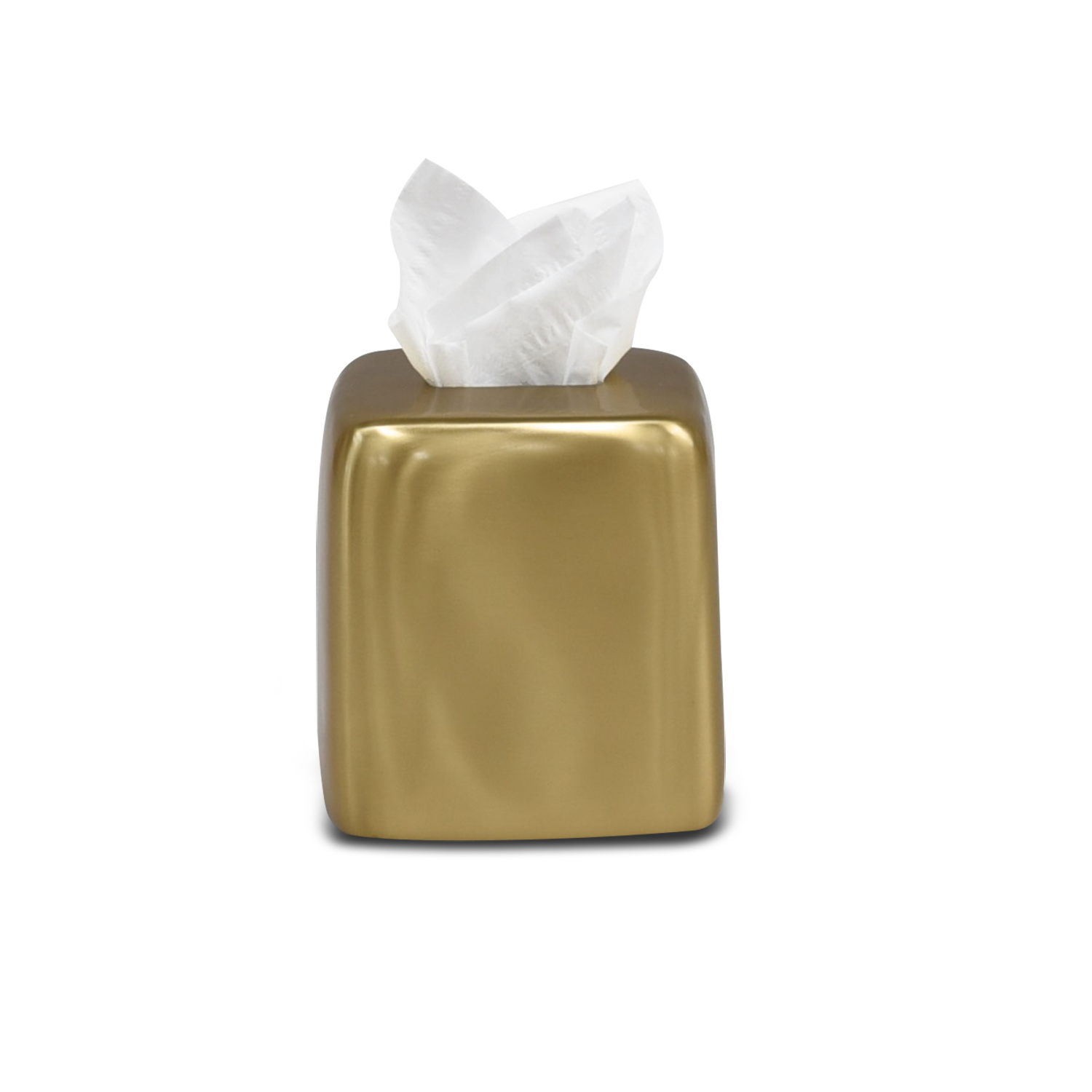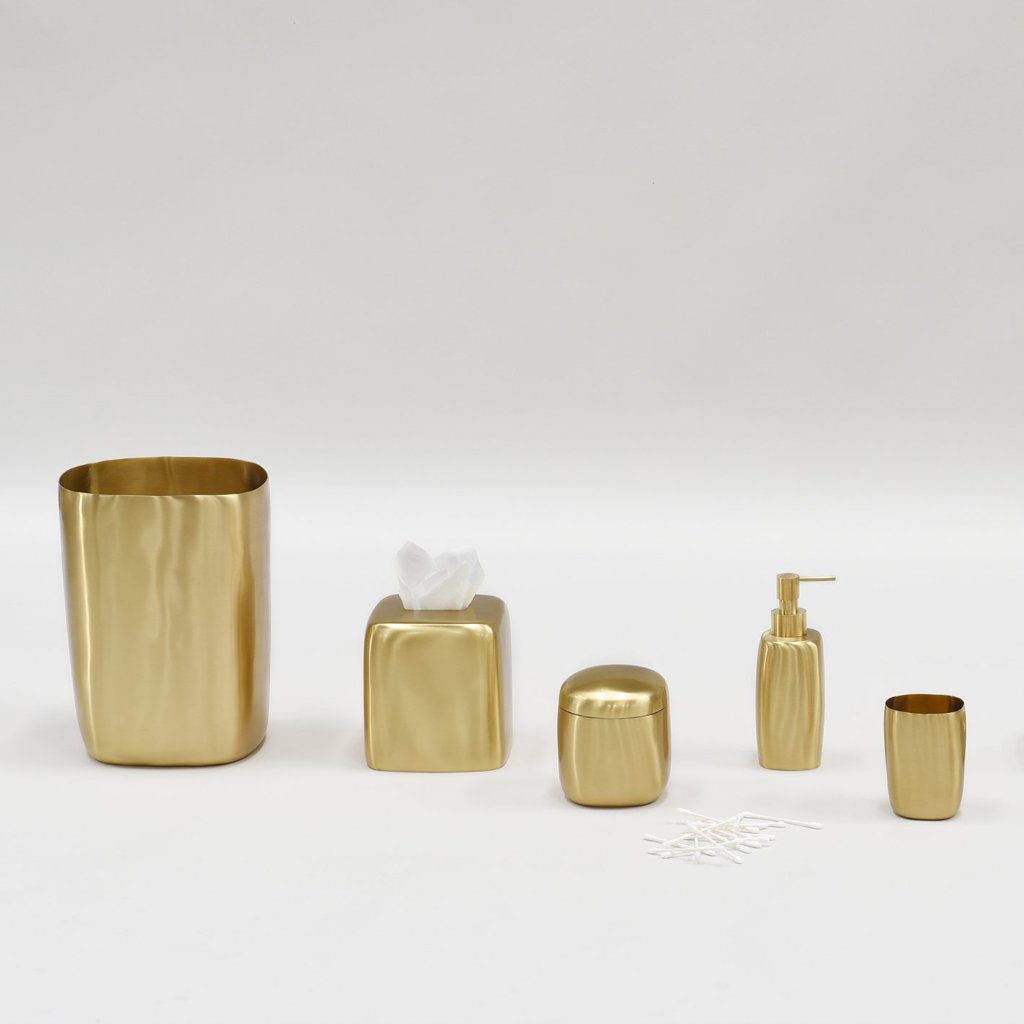 Tissue Box- Brushed Brass
TF DESIGNS
Our Tissue Box in Brushed Brass elevates your bathroom space with it's sleek shape and sophisticated brushed brass finish. Accessorize your bath with the other brushed brass pieces in the collection for a complete look. The Brushed brass tissue box fits over standard square tissue box.
Material: Handmade with care using solid brass that is food safe, lead free, and BPA free
Dimensions: L 14cm x W 13cm x H 15cm 
Colour: Brushed Brass- lacquer coated to prevent fingerprints and tarnishing
Cleaning: The brushed brass bath collection has a light anti-tarnish coating on the brass. However, this can be removed with use over time or frequent washing. As a result, the pieces can tarnish and darken in colour with exposure to the environment. This is part of the beauty of solid brass. Cleaning with a brass polishing cloth and brass polish will restore the original shine. Avoid contact with acidic soaps.

ABOUT TF DESIGNS

TF Design is a creative product design studio and workshop based in San Francisco, California. Our timeless, functional objects are produced by hand from beginning to end and designed to bring joyful serenity to people and their spaces.

You'll find no heavy machinery in the TF Designs workshop. It's an entirely human, hands-on process that results in pieces with an organic wabi-sabi quality, one that just can't be achieved by mass production.