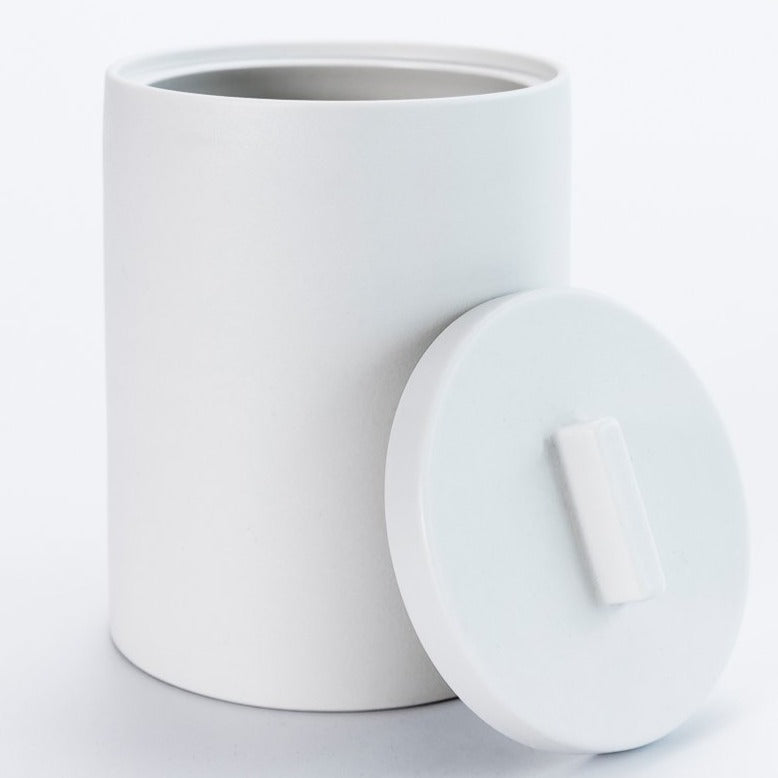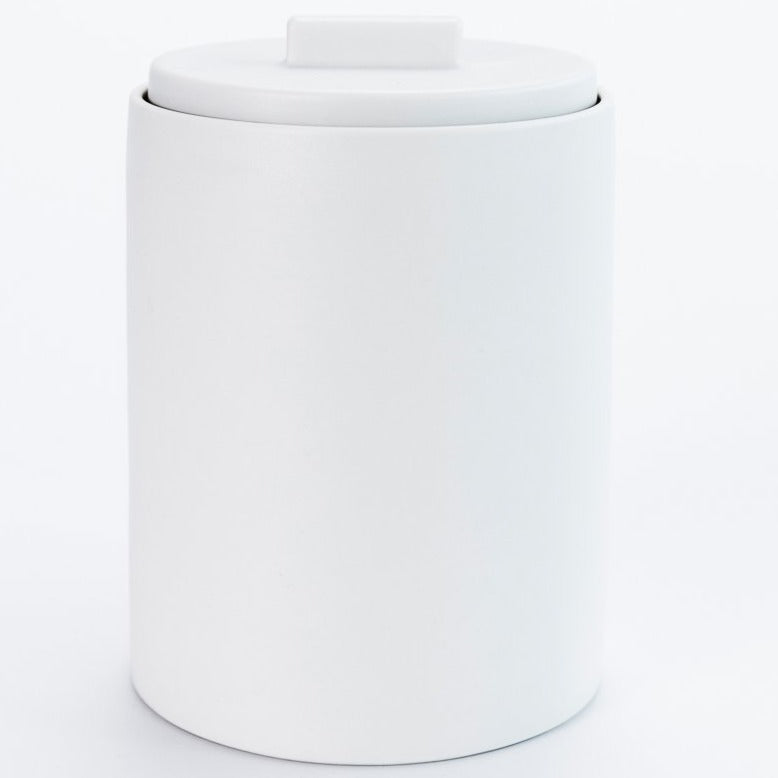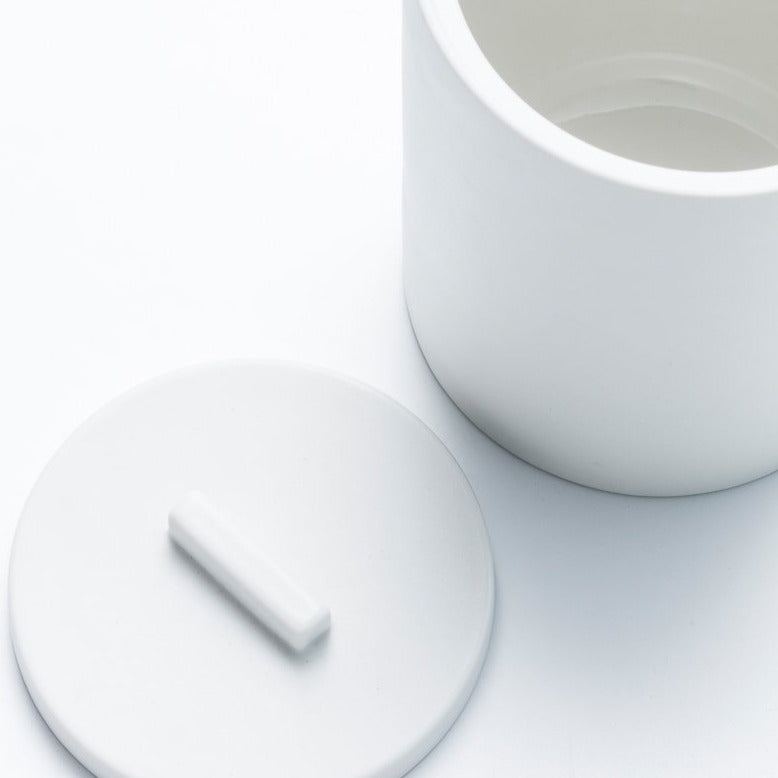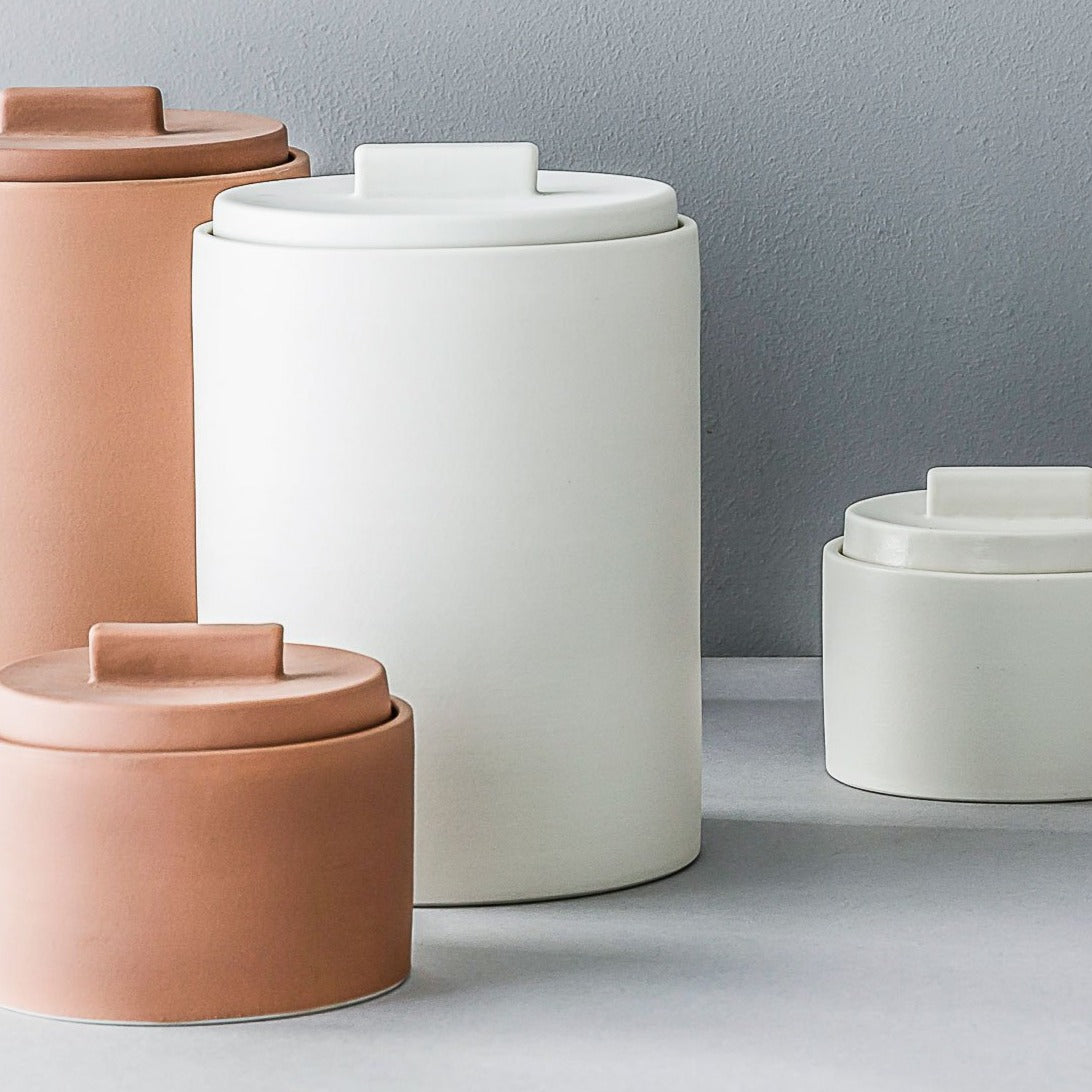 Storage Pot Large- White
Esko
The storage pots by Esko feature a minimal yet distinctive design – a simple round base topped with a fitted lid and extruded handle.
The matte ceramic exterior and high gloss interior finish is a delight to touch and handle. 
The small pots are perfect in the bathroom as a place to store your jewellery, cotton rounds, or makeup.
Individually handmade using high-grade durable porcelain with a matte exterior and high gloss interior finish. All ESKO ceramics are dishwasher, oven, and microwave safe. 
Slight variations in colour, size, and texture can occur due to the handmade nature of our pots. Please understand that what you purchase may vary slightly from the version photographed. 
Material: High-quality porcelain with engobe glaze on the exterior and high-gloss interior glaze.
Dimensions: 12 dia x 18cm H
Colour: White
About Esko
ESKO offers homewares that are minimal and exceptionally crafted. Fine edges, earthy, organic palettes and simple elegance bring beauty and calm to any space. The brand is guided by a desire to enrich everyday living, to bring a sense of calm and warmth through the use of natural materials and colours.