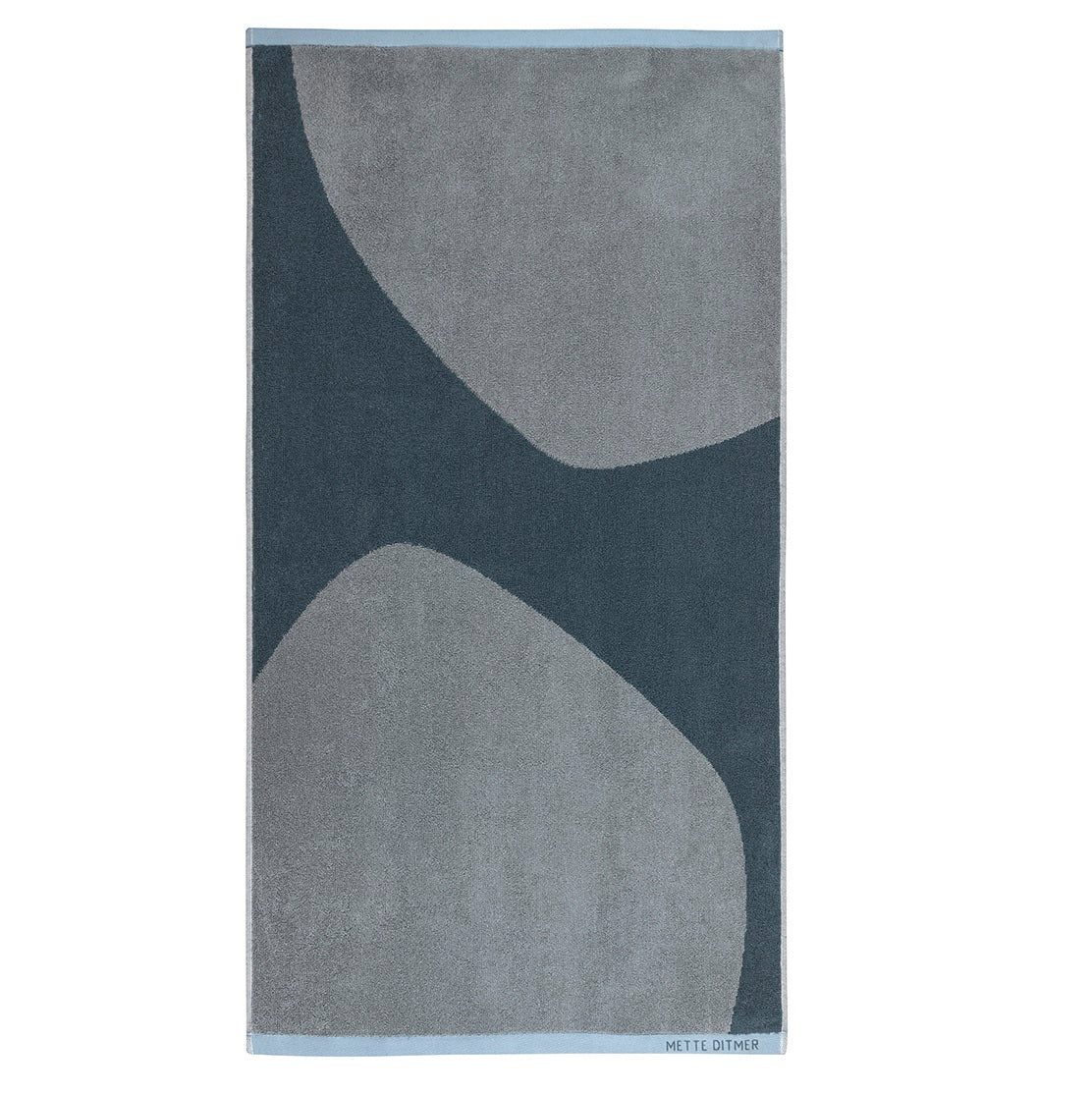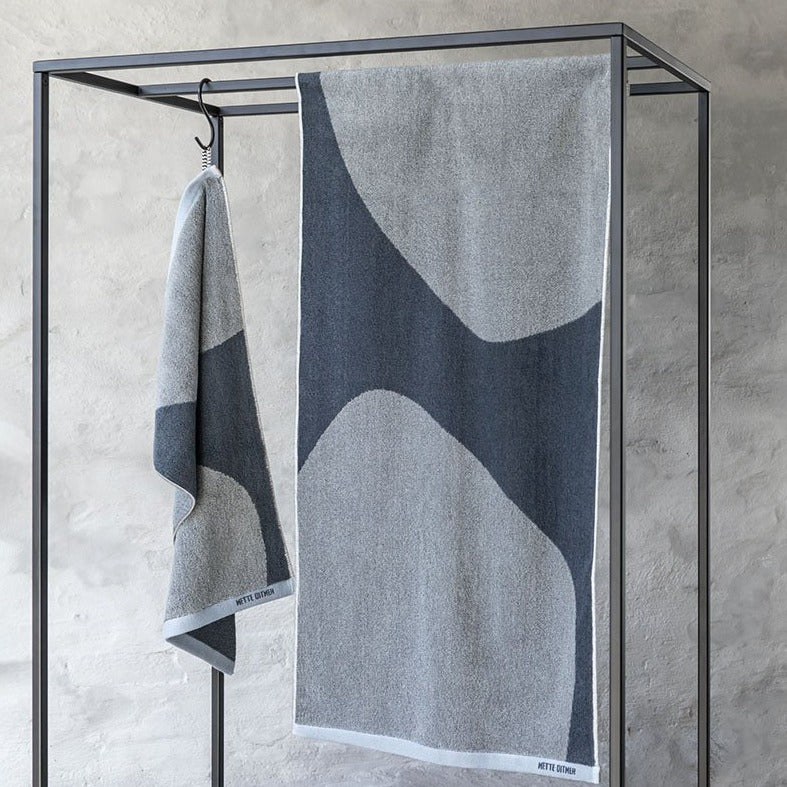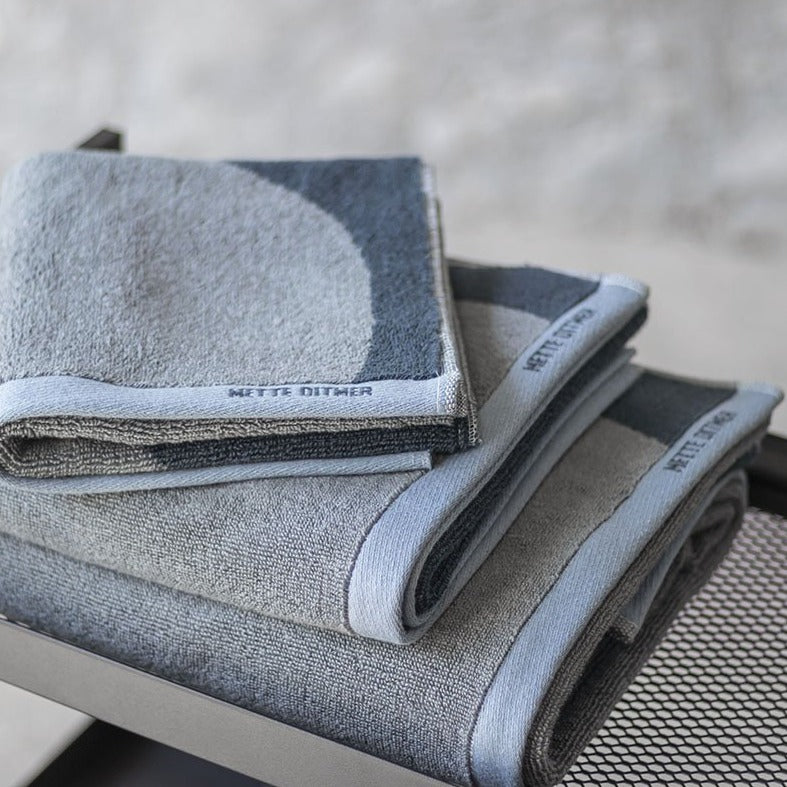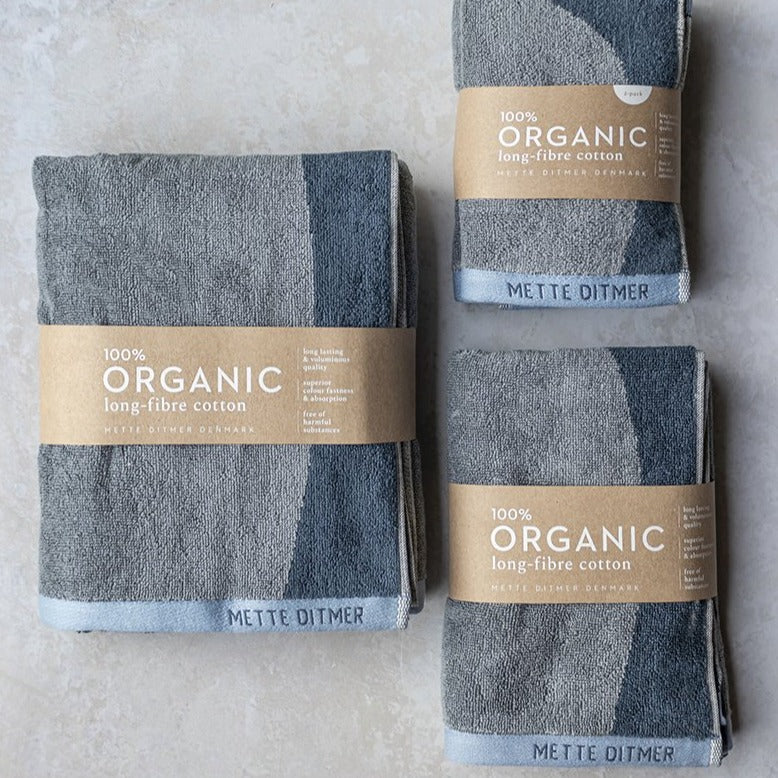 ROCK Bath Towel- Slate Blue
Mette Ditmer
The ROCK towel features a graphic design in matching trend colours. The top and bottom edge is woven in a beautiful light blue colour that matches the towels's blue and grey colours. A soft and durable towel made of 100% organic cotton. Matching bath mat is also available in the series.
Dimensions: 70cm x 133cm
Colour: Slate Blue
Material: 100% organic cotton, 540 gsm
Care instruction: Wash at 60 degrees, tumble at maximum heat, avoid fabric softener.
ABOUT METTE DITMER
Based in Denmark, Mette Ditmer has designed and sold home accessories under own name since 1995.
Mette Ditmer stands for the straight, simple, and honest design – the Scandinavian notion of design: "keep it simple".
Her design style is graphic, colourful and always has a twist.
Mette Ditmer finds great beauty in clean cut, straight lines. In her designs, she prefers to let the material and small details emerge, together forming the expression of the product.
From the first line on the paper to the finished product, many hours are spent on the details – which means that every concept is consistent in its expression and form.
"Design is like real life: it is the small things, the details, which make the difference".