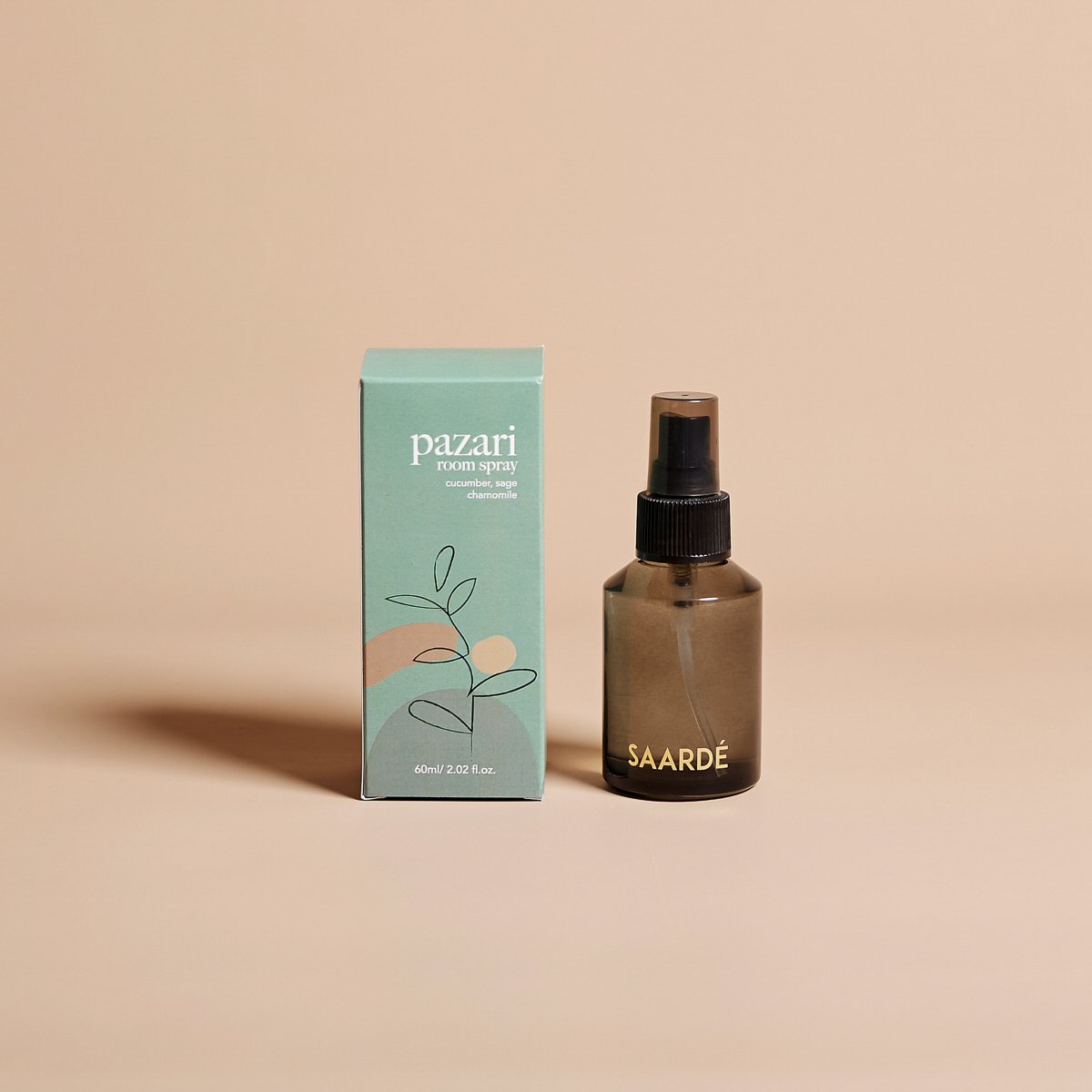 Pazari Room Spray
Saardé
Pazari Room Spray scent draws you down laneways enlivening your senses at every turn. Herbaceous corridors lined with soothing sage and green cucumber. Wander into the heart of wild lavender, chamomile, violet, and Bois de rose. Musk wraps around accents of cedar and rose to envelop you as you go.

Refresh your room and your senses with a spritz of our Saardé Pazari Room Spray.
Made in: Australia
Fragrance: Cucumber, Sage, and Chamomile
Size: 60ml
About Saardé

Founded by Shenol and Verity Kizek, they had a vision to share the rich heritage of Turkish textiles, while bringing a fresh and modern take to these authentic items. Verity and Shenol are obsessed with quality, simple things with beautiful details and the artisan made mark.
We draw our inspiration from a combination of relaxed Mediterranean and Australian beach side living. The skilled artisans making our goods are also a source of endless inspiration and motivation. Textural luxury, natural materials, traditional techniques and pared back style. Olive groves, azure waters, salty skin, shared sunset feasts.