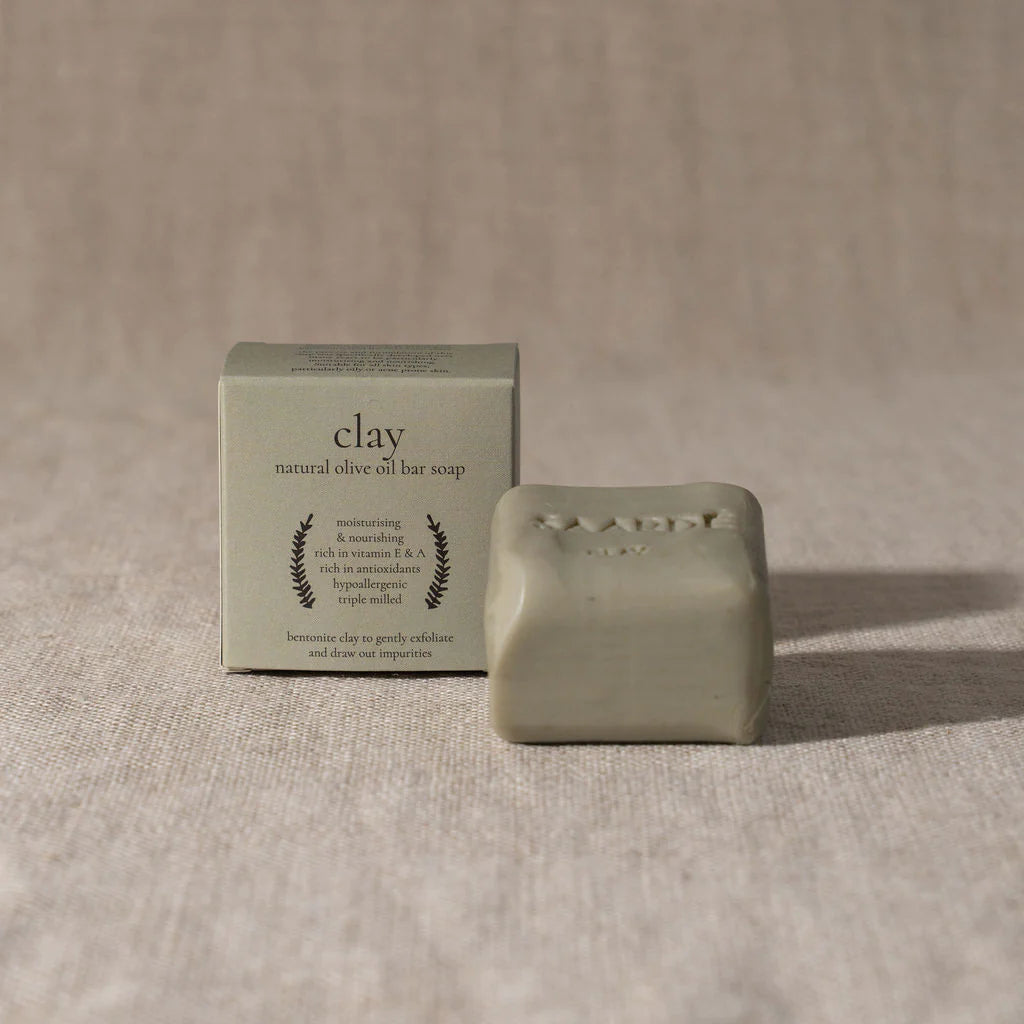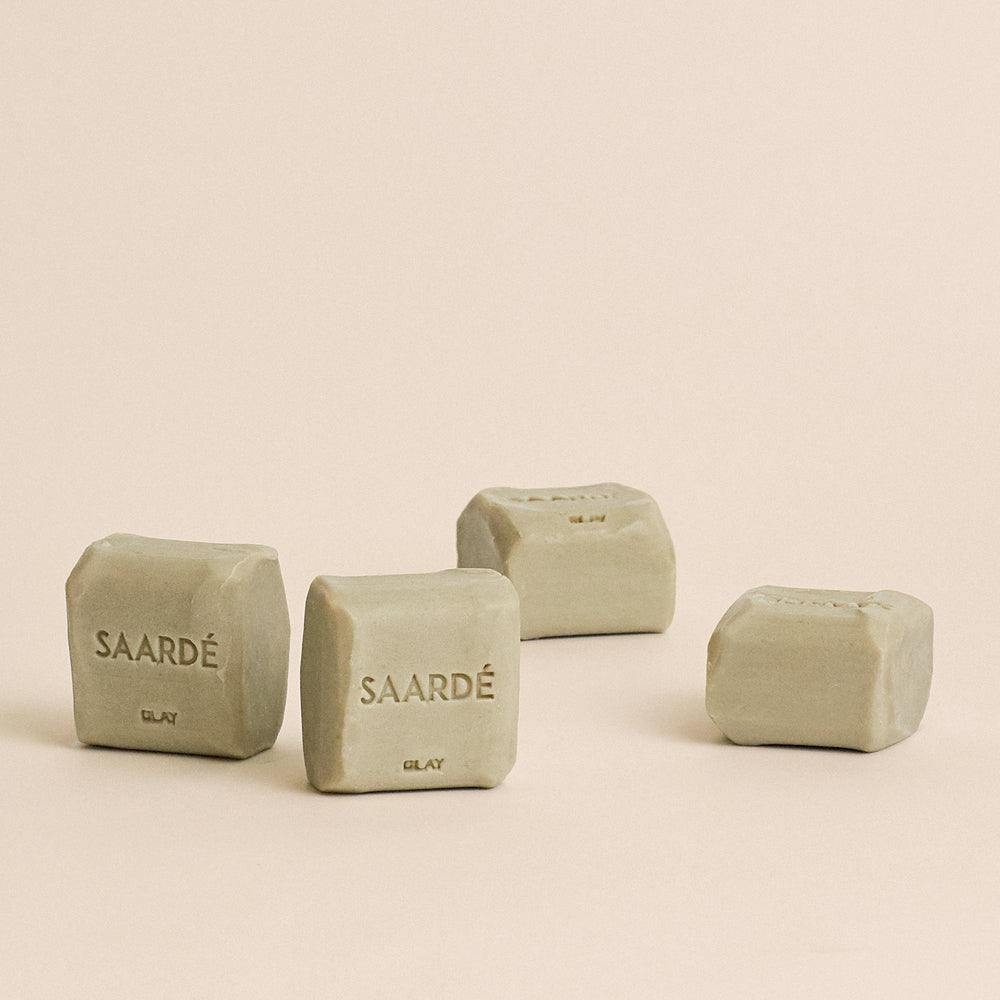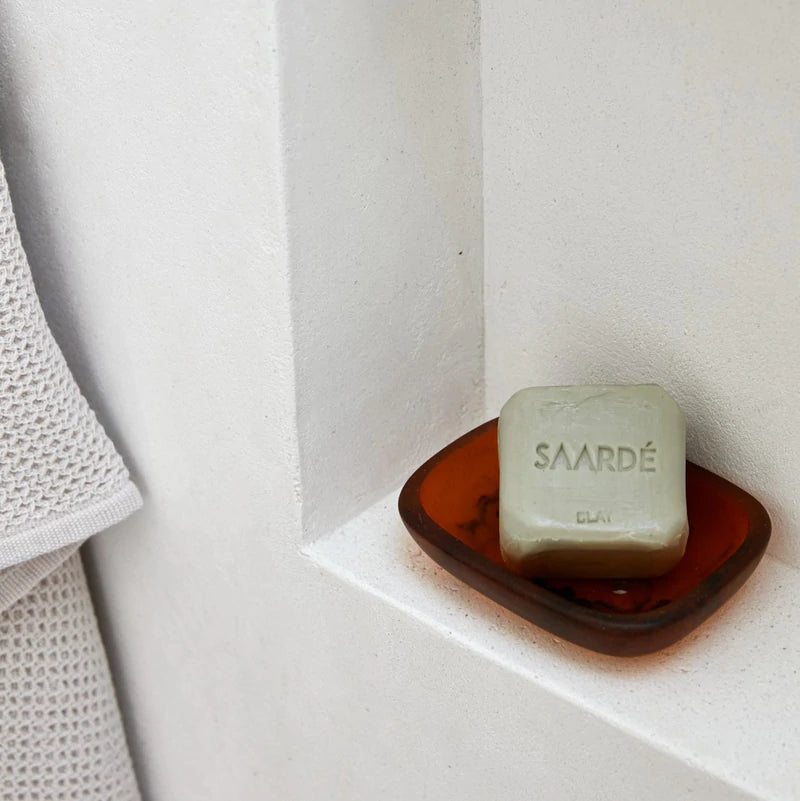 Olive Oil Bar Soap- Clay
Saardé
Bentonite Clay Olive Oil Bar Soap by Saardé draws out impurities from blocked pores making it a must for acne prone or oily skin. Bentonite Clay assists in balancing sebum levels. It acts as gentle exfoliant given the rich mineral content of calcium, magnesium, potassium, and silicon. Bentonite Clay Olive Oil Bar Soap can be used on your face and body. This is a dense bar of soap that retains its form, will never crack and will not leave the usual soap residue on your shower shelf or bathroom vanity. Bentonite Clay Olive Oil Bar Soap is of most benefit to oily or acne prone skin. Treat your skin kindly everyday

· No SLS/SLES

· No Dyes

· Natural ingredients

· No synthetic preservatives

· No synthetic colours

· Palm oil-free

· Moisturises & nourishes the skin

· Biodegradable

· Vegan

Ingredients: Saponified Olive Oil, Saponified Coconut Oil, Saponified Castor Oil, Bentonite Clay, Rosemary Extract.

About Saardé

Founded by Shenol and Verity Kizek, they had a vision to share the rich heritage of Turkish textiles, while bringing a fresh and modern take to these authentic items. Verity and Shenol are obsessed with quality, simple things with beautiful details and the artisan made mark.
We draw our inspiration from a combination of relaxed Mediterranean and Australian beach side living. The skilled artisans making our goods are also a source of endless inspiration and motivation. Textural luxury, natural materials, traditional techniques and pared back style. Olive groves, azure waters, salty skin, shared sunset feasts.