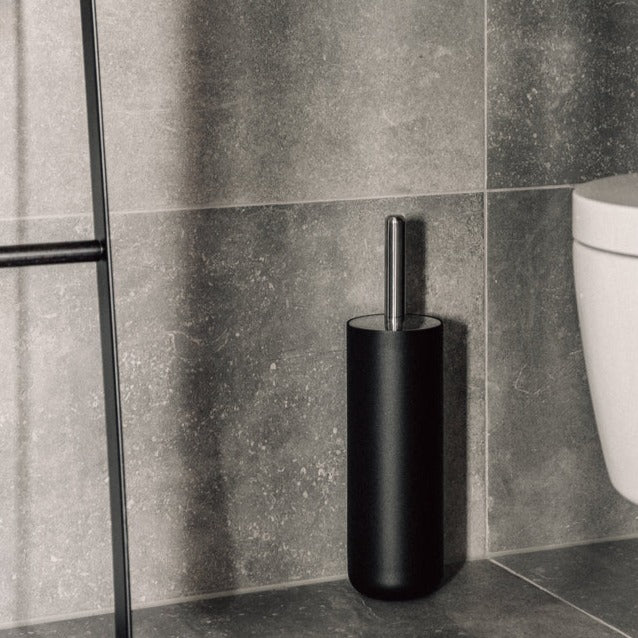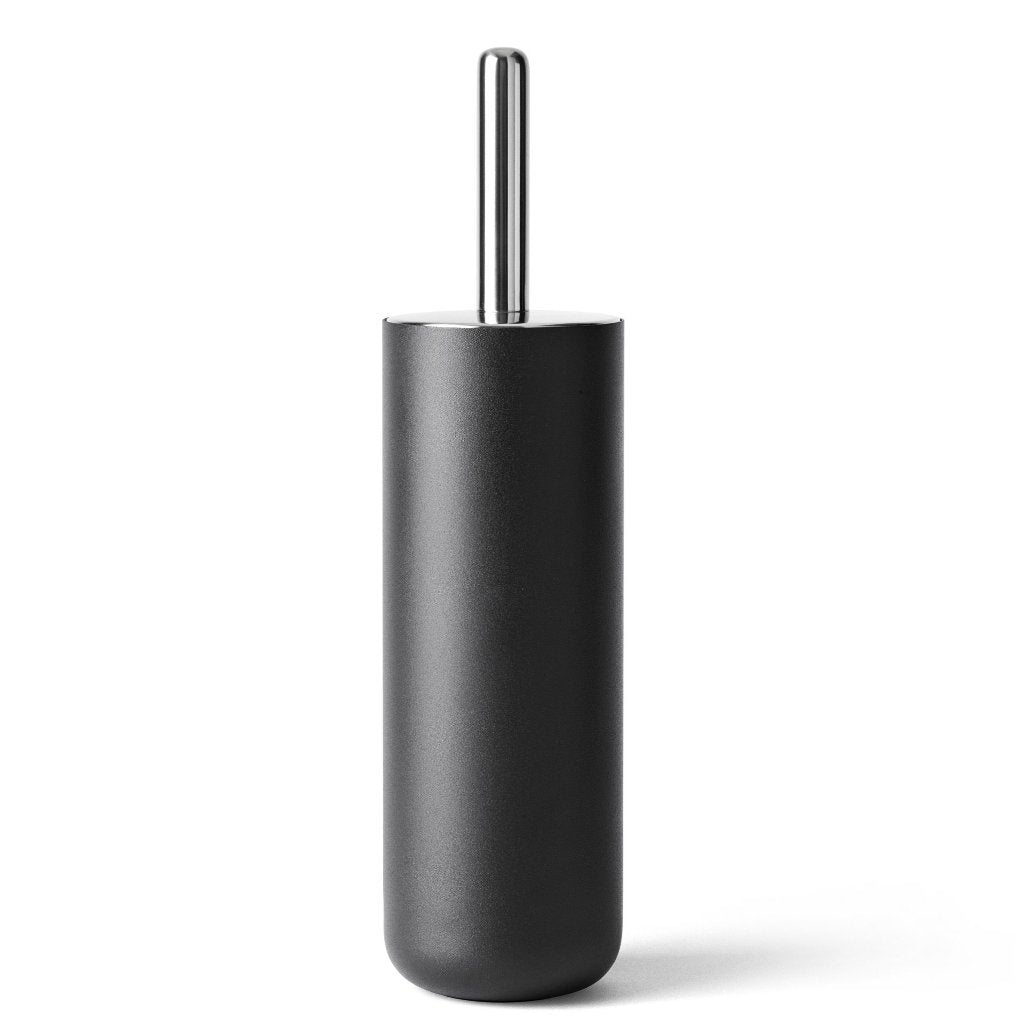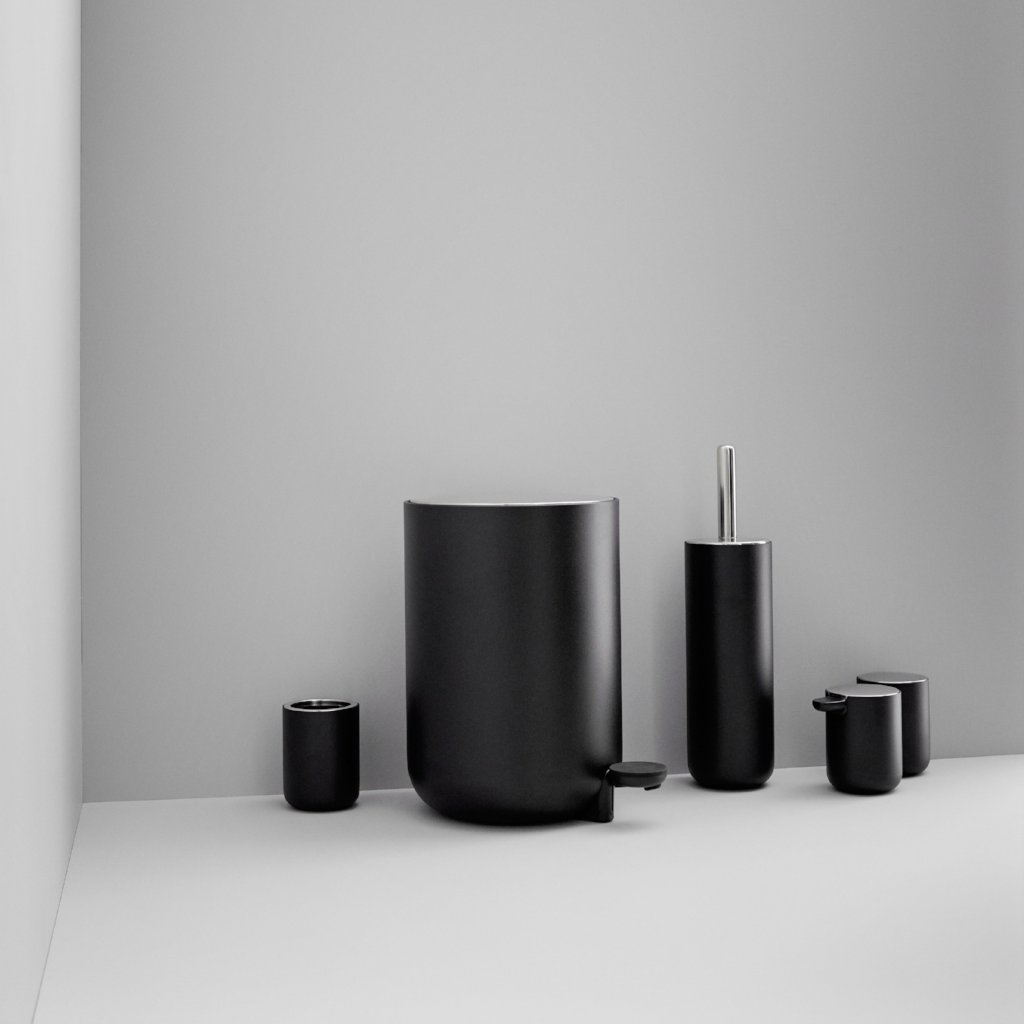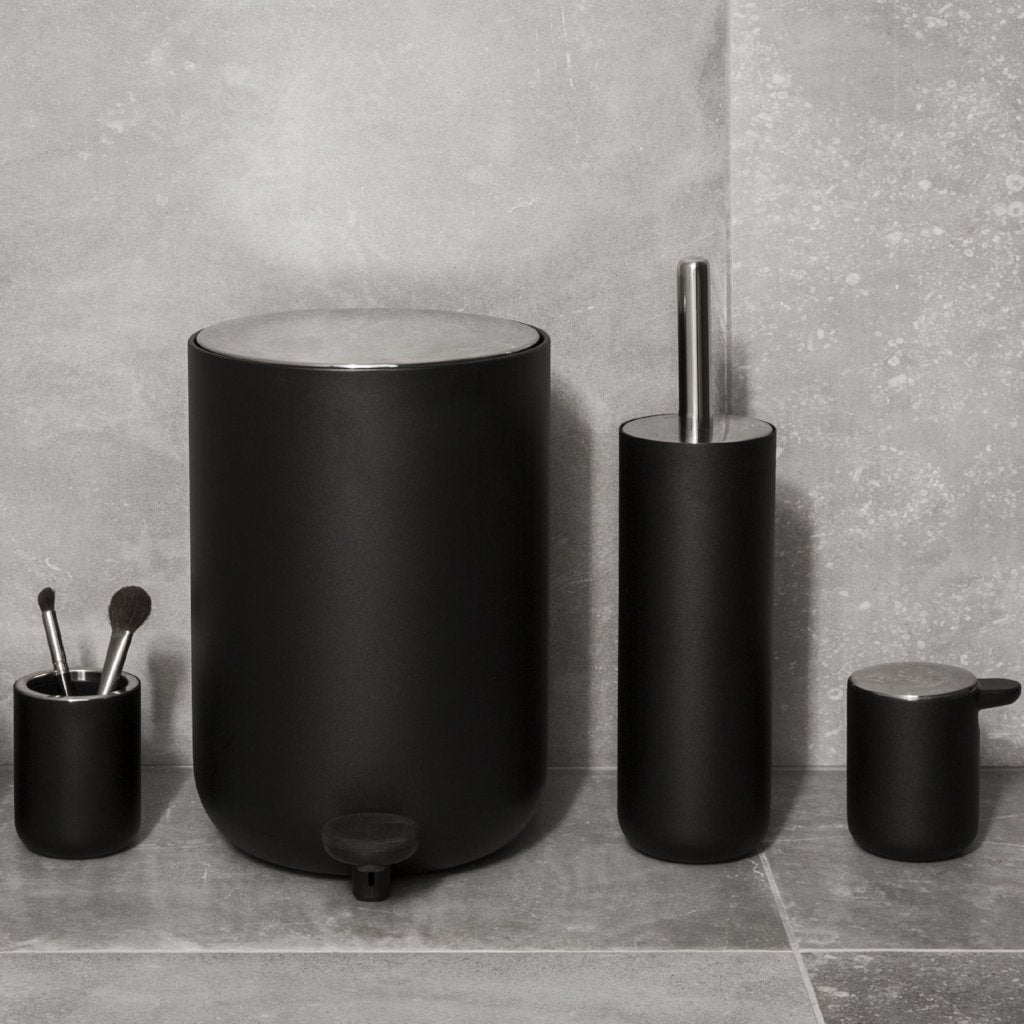 Norm Toilet Brush- Black
Menu
"It's an ugly job, but somebody's gotta do it". Toilet Brush by Norm Architects does it in a sleek, stylish and practical way. Stable on the floor, brushed steel handle with a good grip, replaceable brush if needed. 
Light, uniform lines and rounded bases create a bathroom series characterised by understated elegance. This is all that is needed to create a pleasingly clean focal point in your bathroom. With functional details all around, the Bath series from Menu is both hygienic and user-friendly.
DESIGNED BY: Norm Architects
DIMENSIONS: H 39,5 cm   Ø 10 cm
COLOUR: Black
ABOUT MENU
Menu's philosophy is simple. We want to make the world better, less complicated, a little bit nicer to wake up to. Collaborating with super-talented designers, we make objects to be treasured now and forever. We work with some of the most exciting and driven creative individuals from the worlds of architecture and design to produce high quality design with a crisp Scandinavian look. At Menu we are obsessed with clever solutions for modern living. We want to make beautiful objects for everyday use, whether that's an indispensable item of kitchen equipment, a clever floating shelf, or a beautiful vase that adds the finishing touch to your living space.
Wherever we can, we work locally with craftspeople around the world, preserving  skills while creating the best modern design.