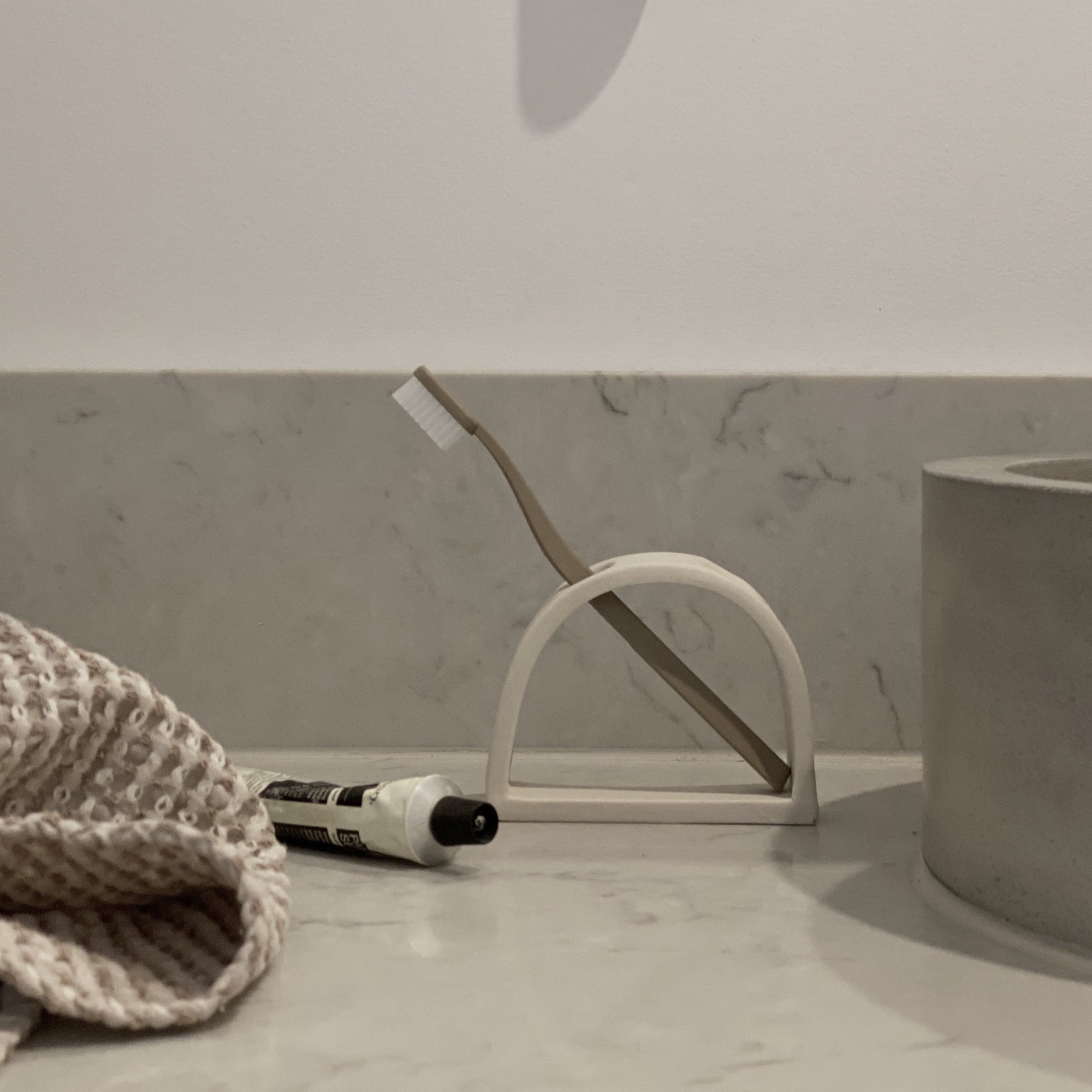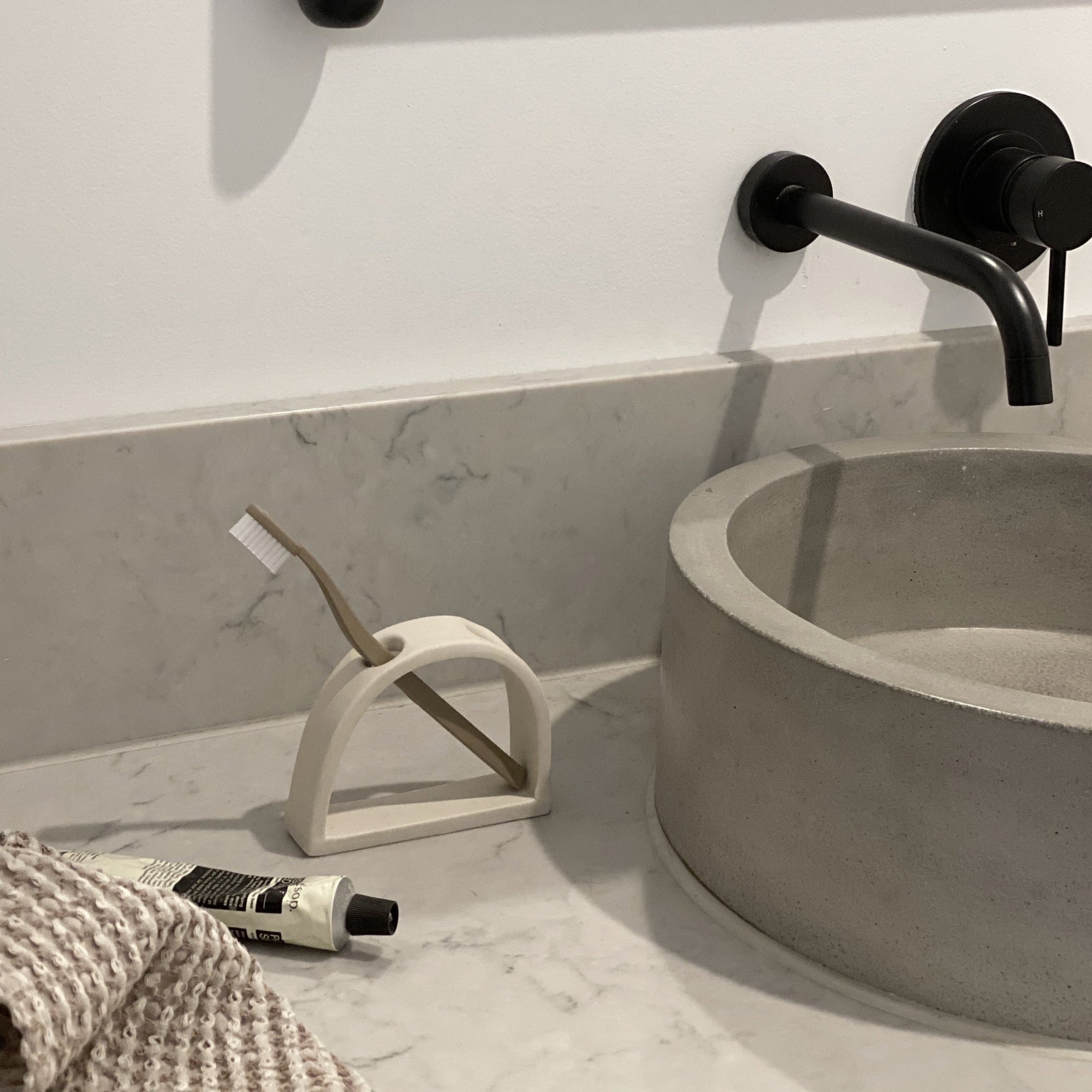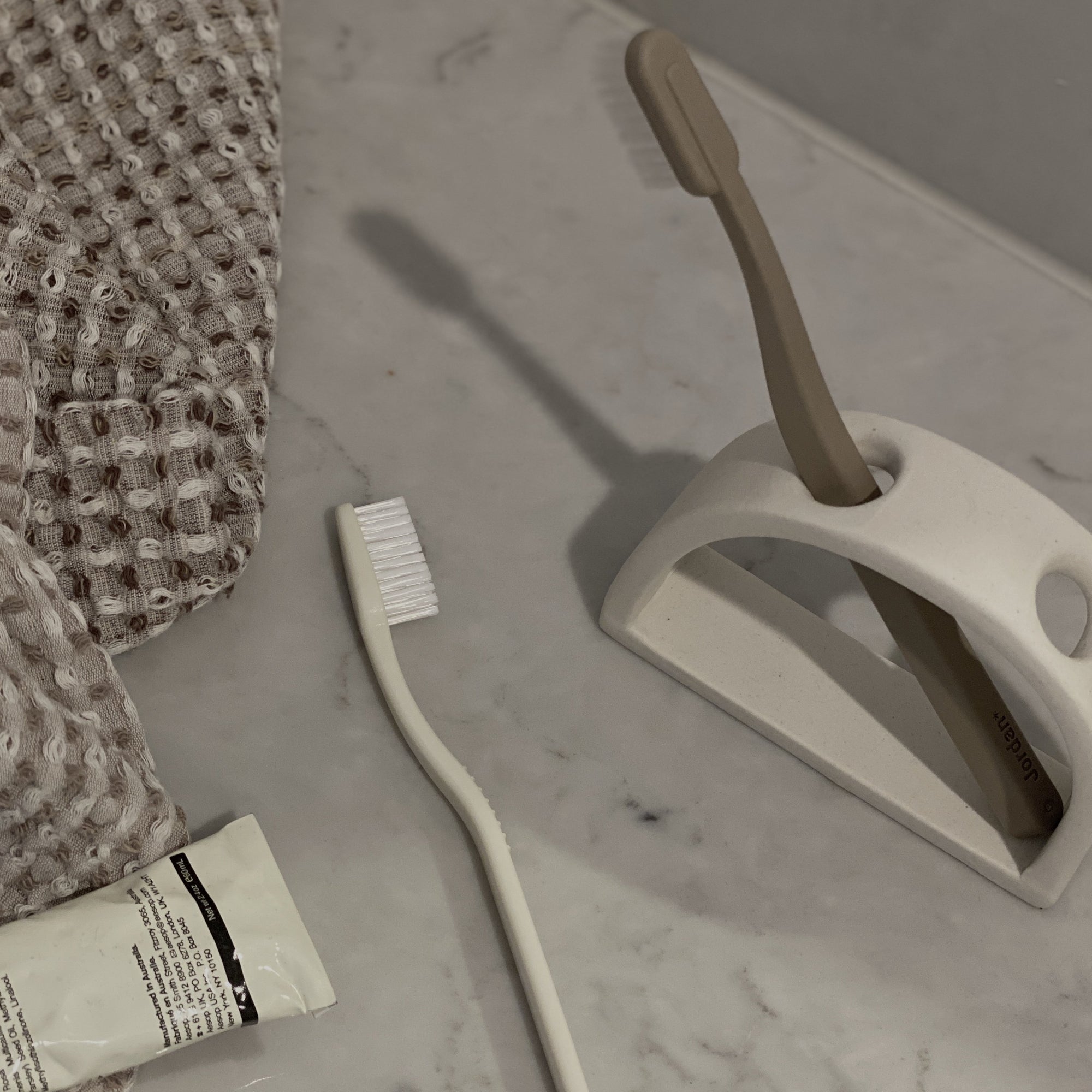 Ceramic Arc Toothbrush Holder
Atley.Co
Australian Designed and Made by Atley.Co.
The ideal modern home accessory designed out of a desire to hold multiple pieces and be styled in various ways.
Whether it be toothbrushes on your bathroom bench or the perfect partner for your pens and other stationery items in your workspace or simply a beautiful decorative object on your shelf.
This piece is incredibly versatile and suited to any wet or dry area.
Keeping true to the natural beauty of organic materials our ceramic arch has been left raw and unglazed.
Measurements: 90mm Height x 90mm Outer Diameter x 30mm Base Width 
* Approx. slight size / thickness variations as a result of using natural materials and the hand making process.
Material: Raw and unglazed ceramic
Colour: White
About Atley.Co
Atley.co is the result of an appreciation for Australian Made, quality craftsmanship, timeless interiors and exciting partnerships with our local designers and small makers.
While travelling through Europe we had the privilege of meeting passionate artisans in different towns who were using centuries-old techniques to create unique handmade pieces and we were immediately taken back to stories of our grandfathers and their fathers. It was like a fire within our hearts started to burn. Late nights romanticising about the idea of harnessing this beautiful concept here at home in Australia only fuelled our desire to turn our dream into a reality.
In 2017 we took leap and began working with local artisans designing and consciously creating a collection of original handcrafted heirloom and lifestyle pieces. Each one thoughtfully designed with a deep desire to add heart, character and happiness to everyday life… not just a season.
Creating, collaborating, and connecting with local designers and dreamers means we have been lucky enough to oversee and manage the product development process of our entire collection.
A brand that stays true to its reason for existence, we are committed to creating unique Australian made and crafted heirloom pieces for the home that will hold invaluable memories and be forever treasured as it's a connection between generations and loved ones.
A big thank you to everyone who has been a part of our story. Empowering and supporting small business and Australian Made means you're playing an important role in supporting the benefits of a circular economy and the growth of Australian manufacturing and local design communities.
We absolutely love what we do and your support truly means the absolute world to us.