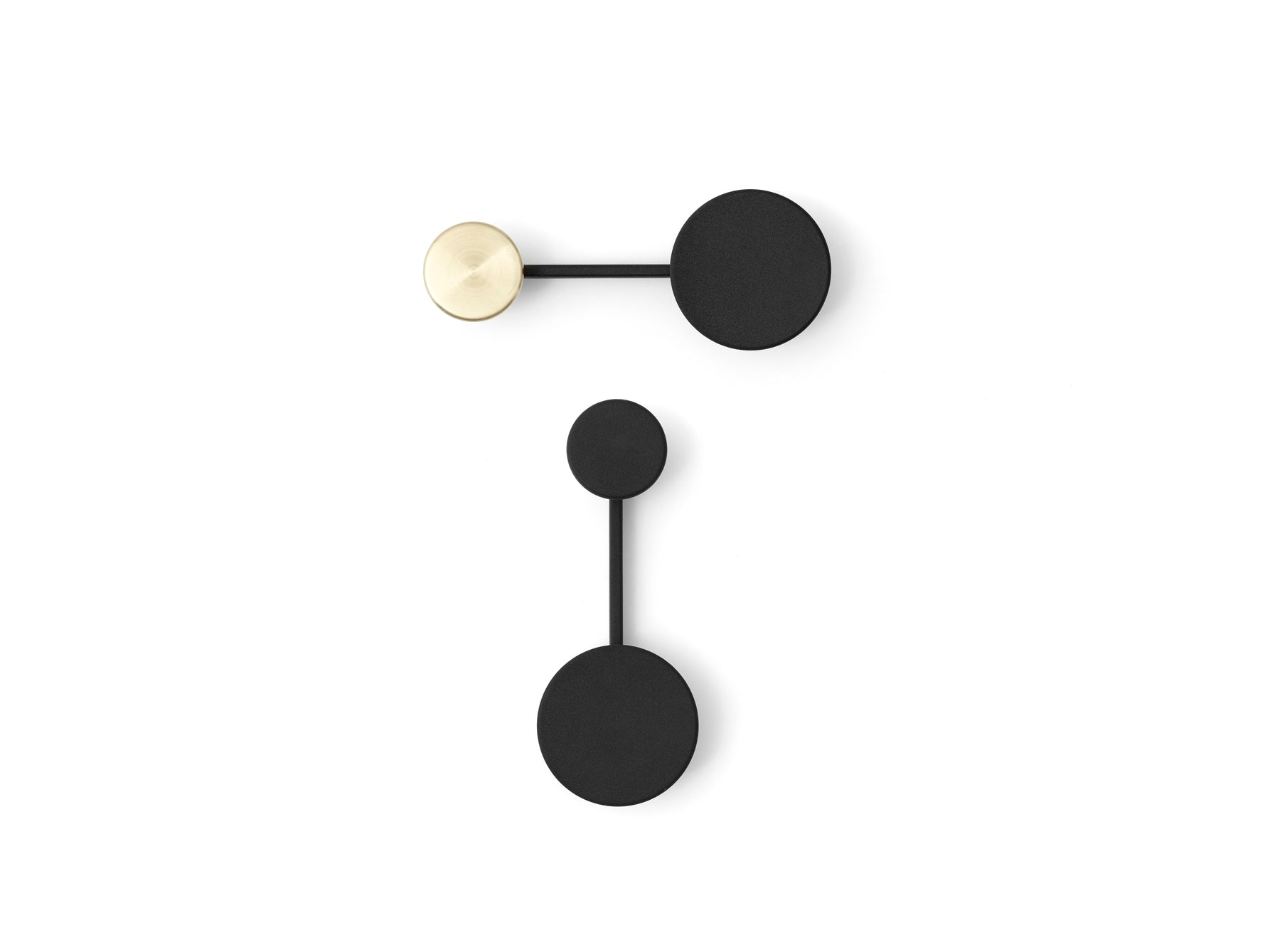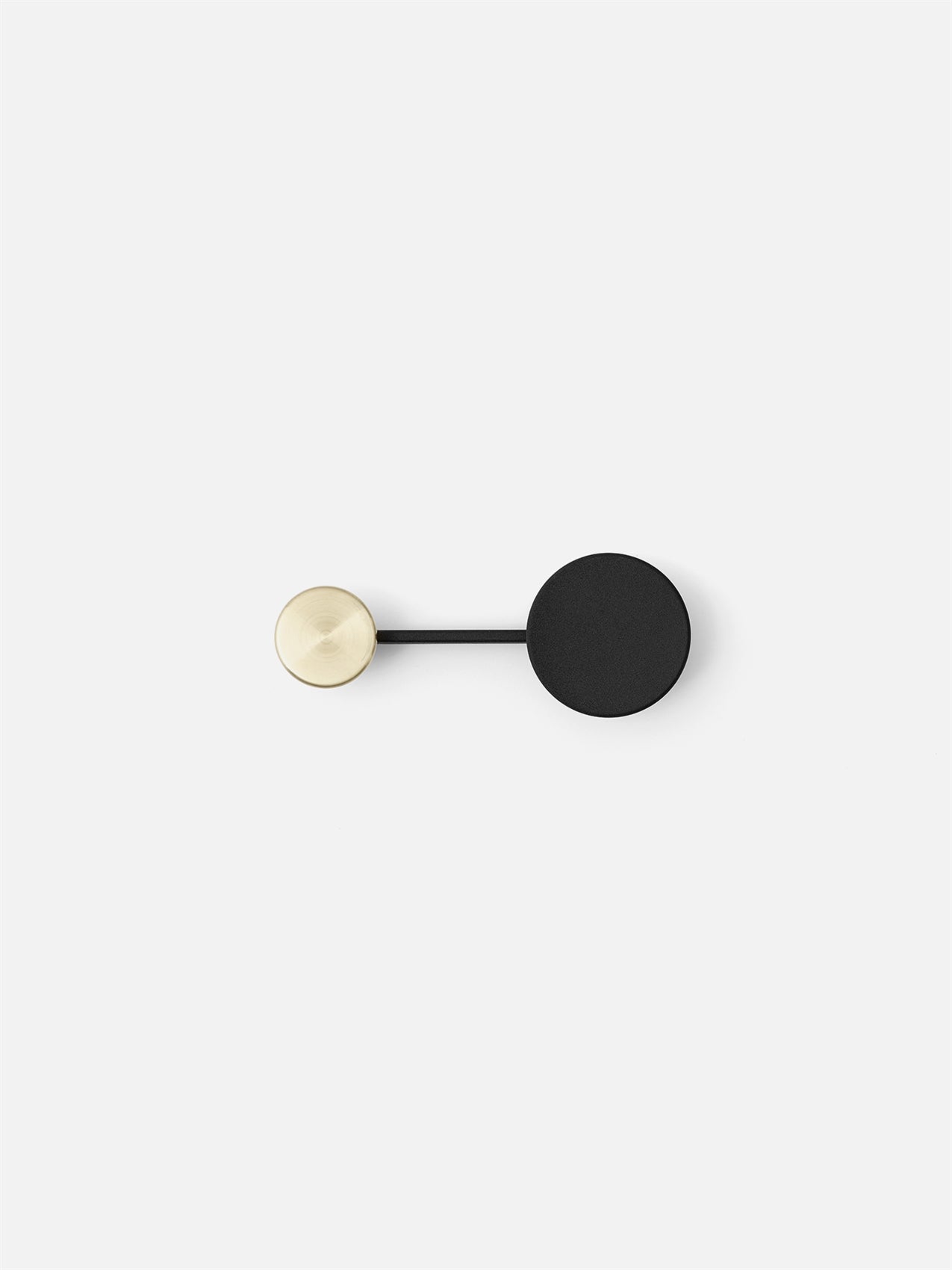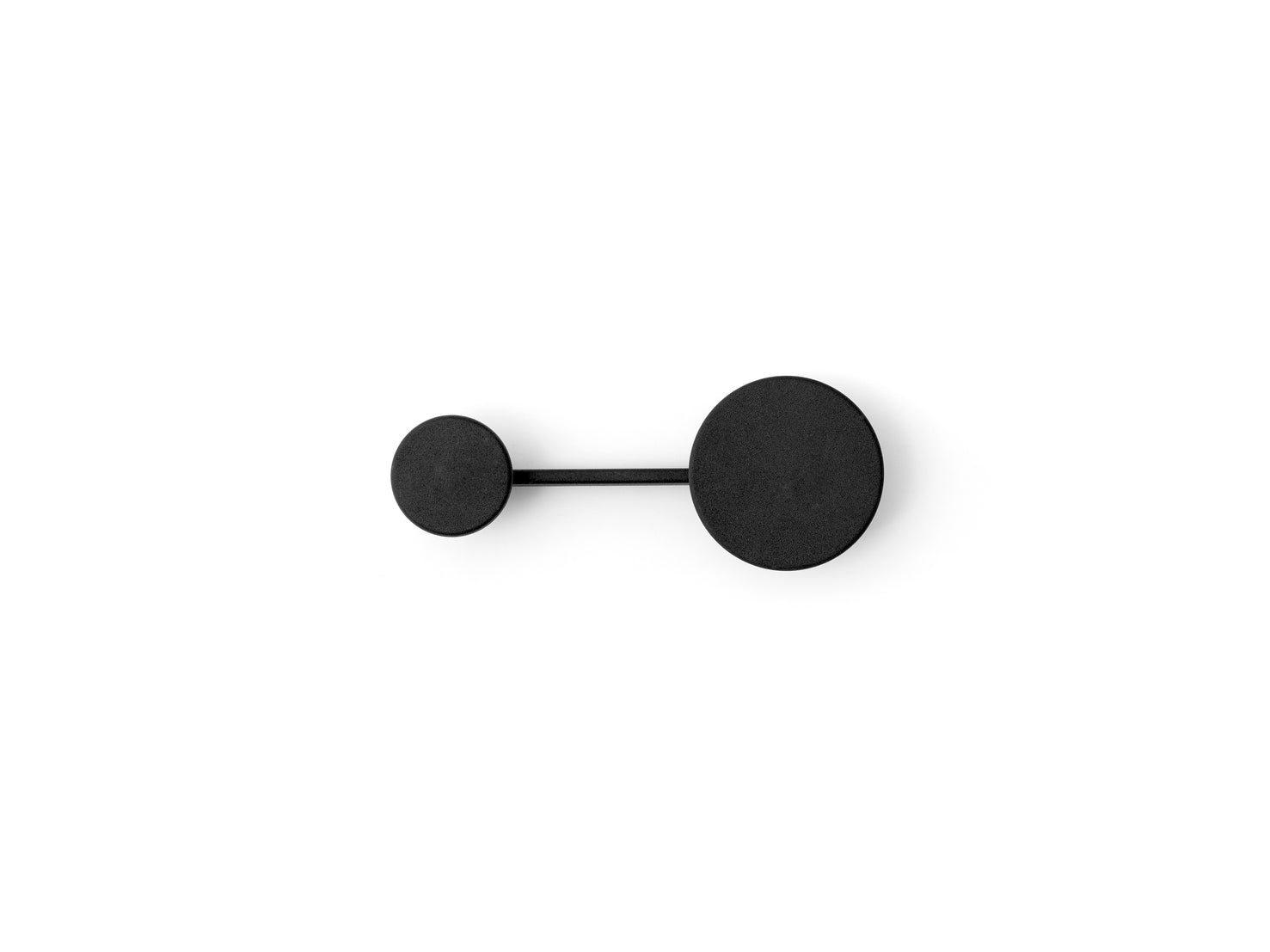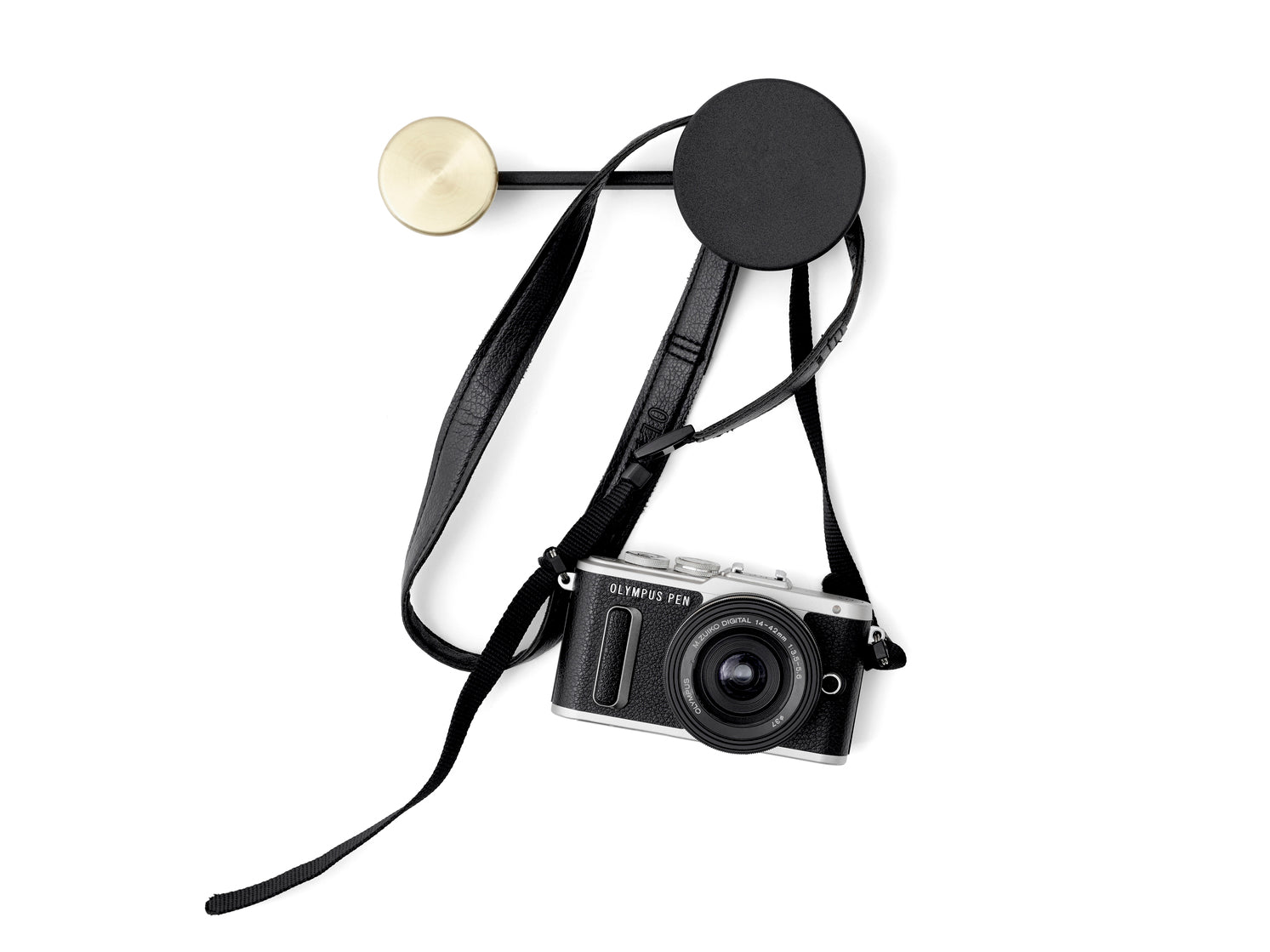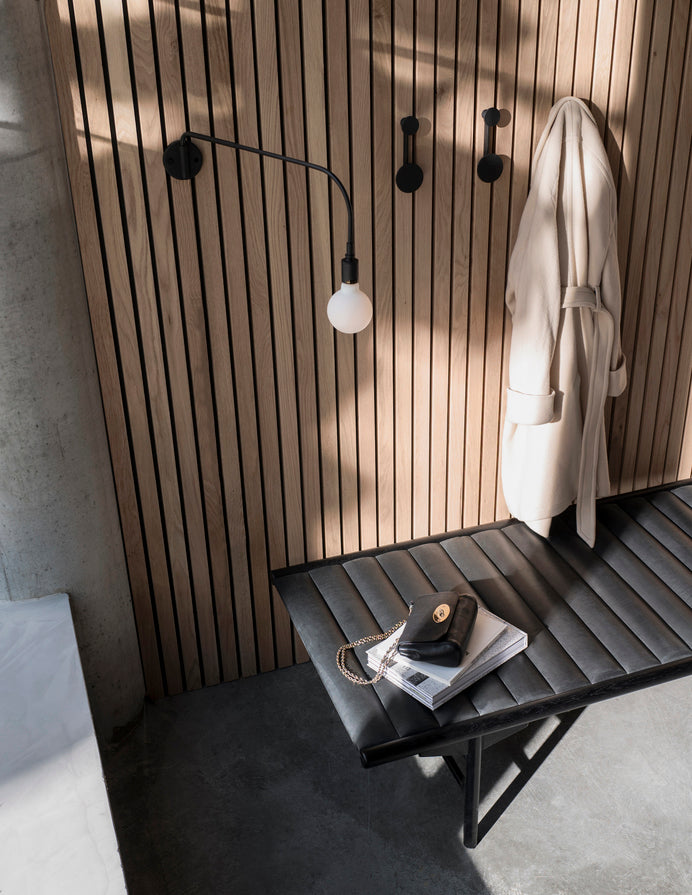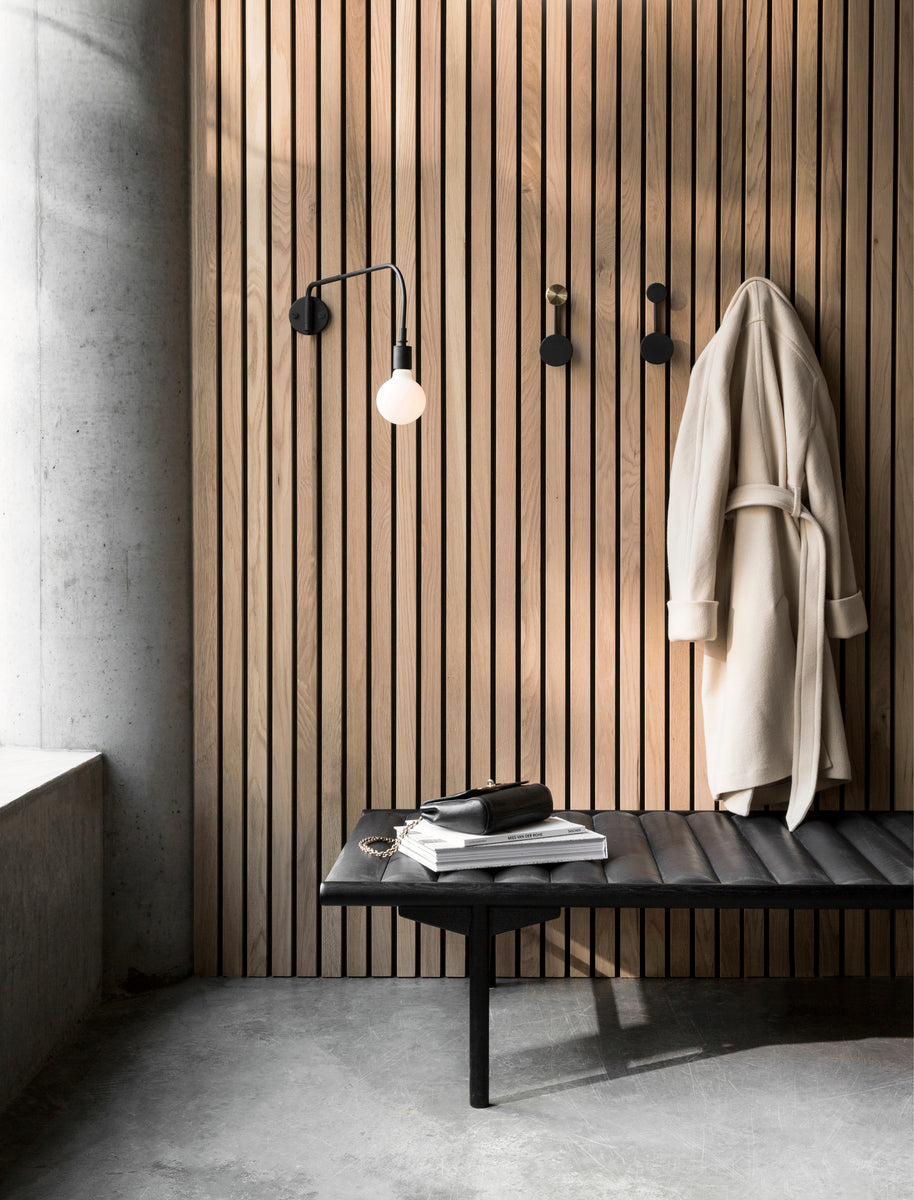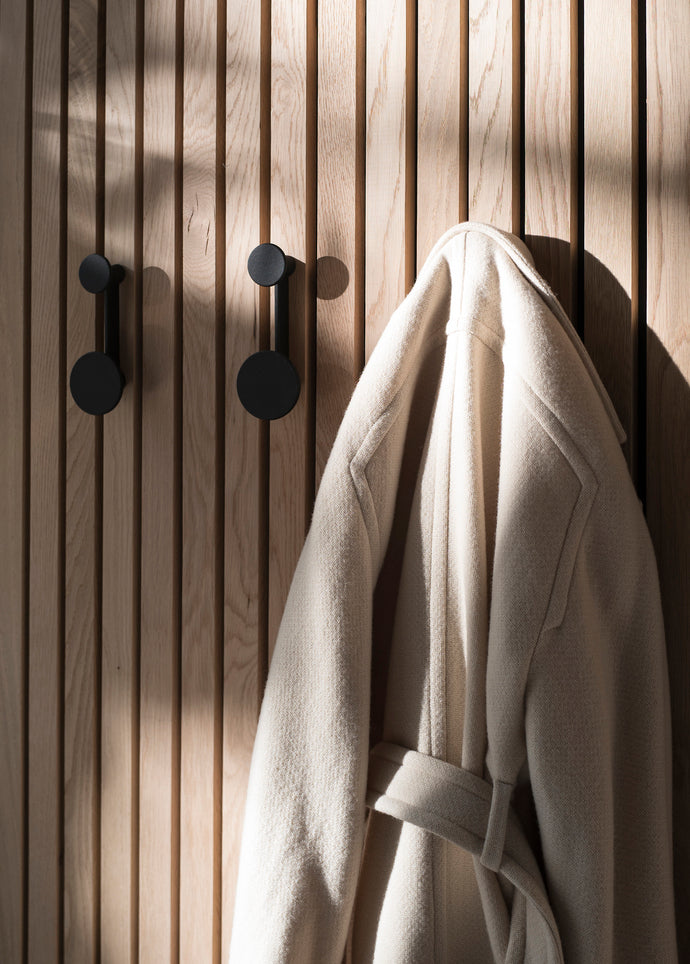 Afteroom Hanger
Menu
The existing version of the coat hanger can now be expanded to further configurations, as the large 'dot' features a new, bigger design, while the smaller 'dot' sees its size being decreased to that of the original.
This gives the Afteroom Coat Hanger a spruced up look and a touch of playfulness, as it can be hung both horizontally and vertically, beautifying blank walls in any area of the home by transforming them from stark canvases to pieces of art.
Designed by: Afteroom
Dimensions: H 4 cm   W 21 cm   D 7,4 cm
Colour: Black, Black/Brass
ABOUT MENU
Menu's philosophy is simple. We want to make the world better, less complicated, a little bit nicer to wake up to. Collaborating with super-talented designers, we make objects to be treasured now and forever. We work with some of the most exciting and driven creative individuals from the worlds of architecture and design to produce high quality design with a crisp Scandinavian look. At Menu we are obsessed with clever solutions for modern living. We want to make beautiful objects for everyday use, whether that's an indispensable item of kitchen equipment, a clever floating shelf, or a beautiful vase that adds the finishing touch to your living space. Wherever we can, we work locally with craftspeople around the world, preserving skills while creating the best modern design.