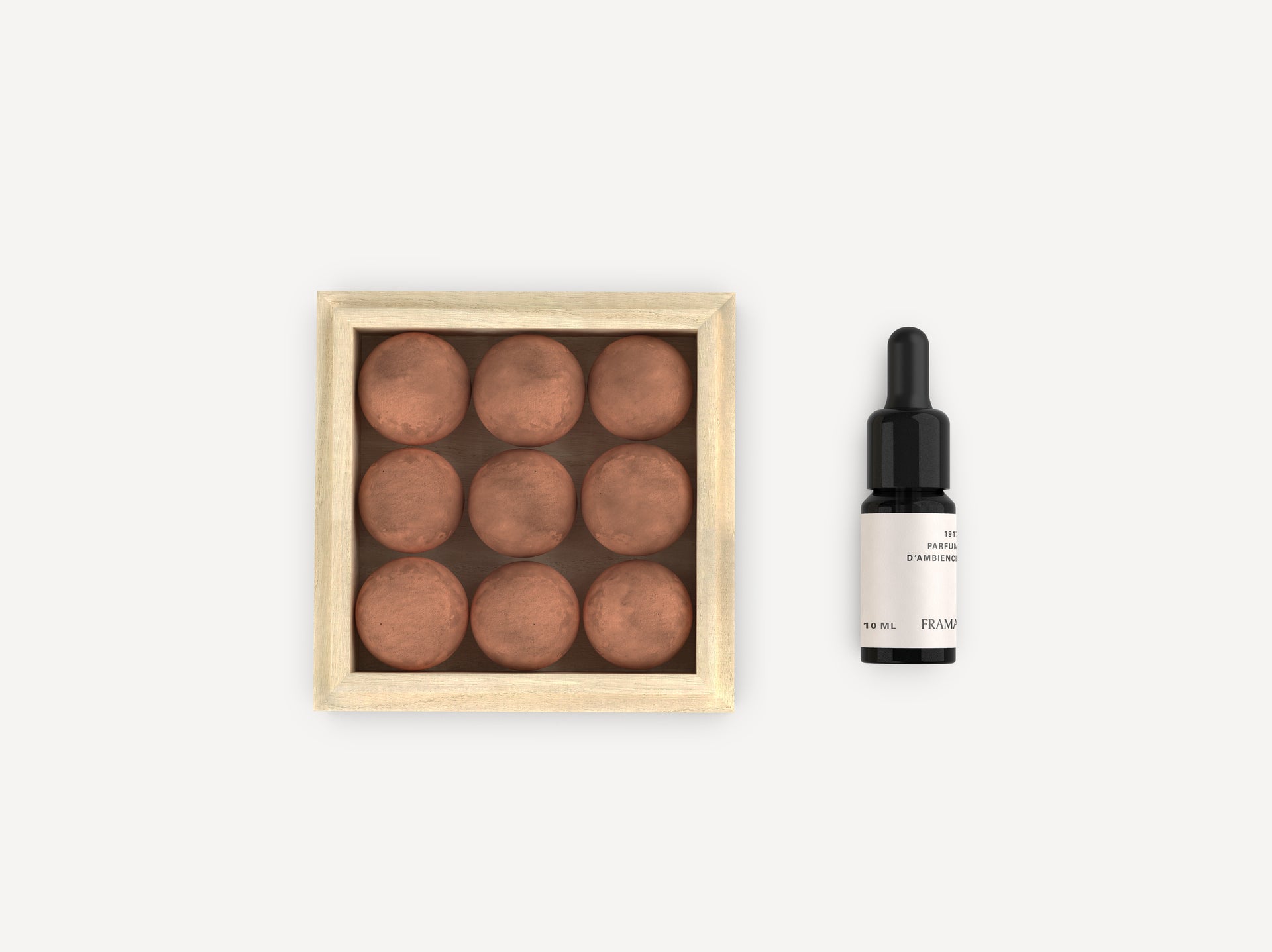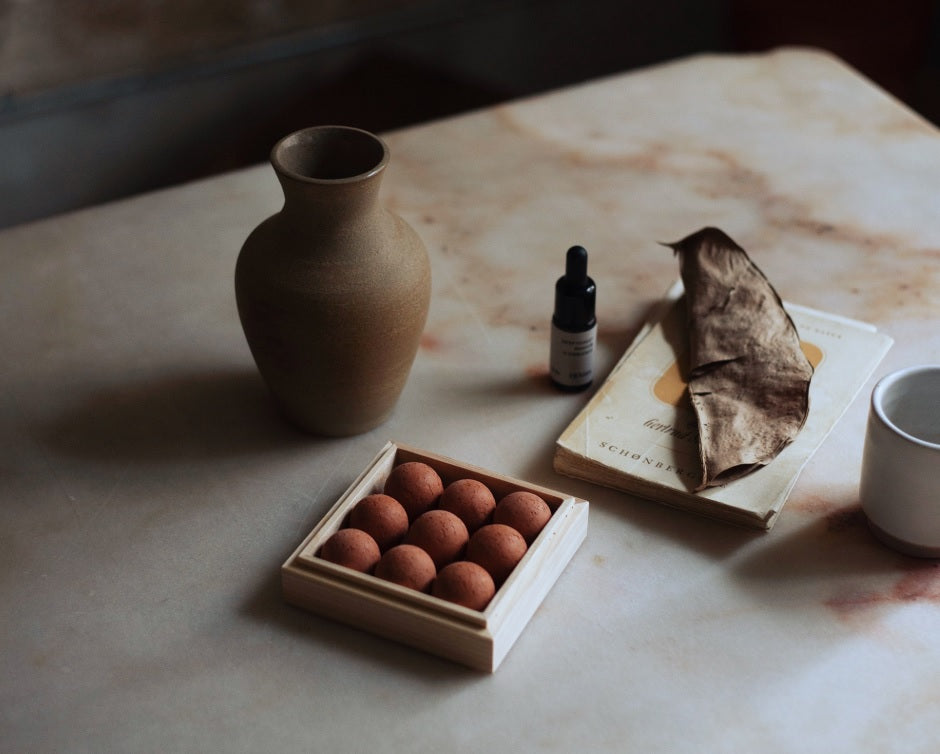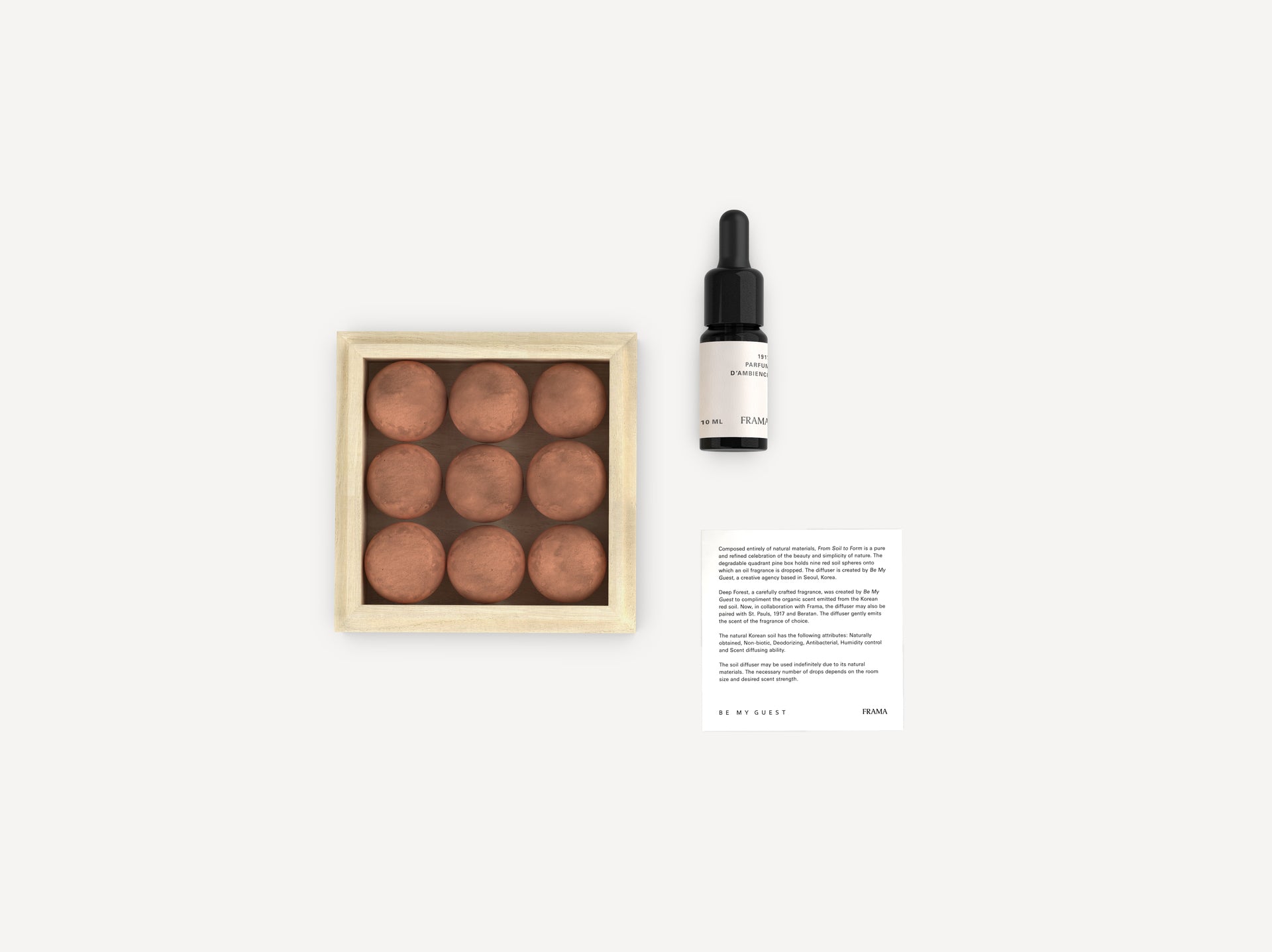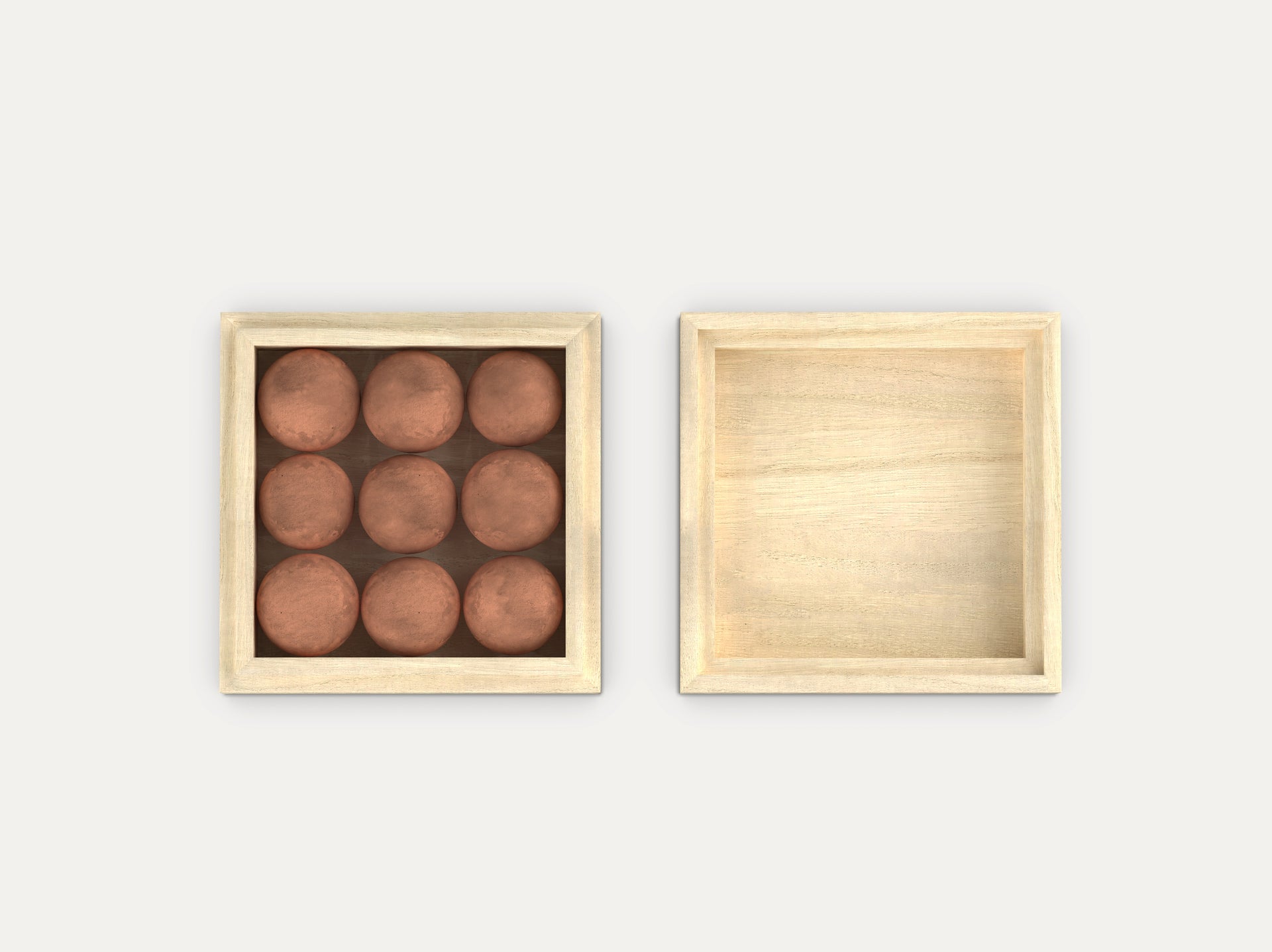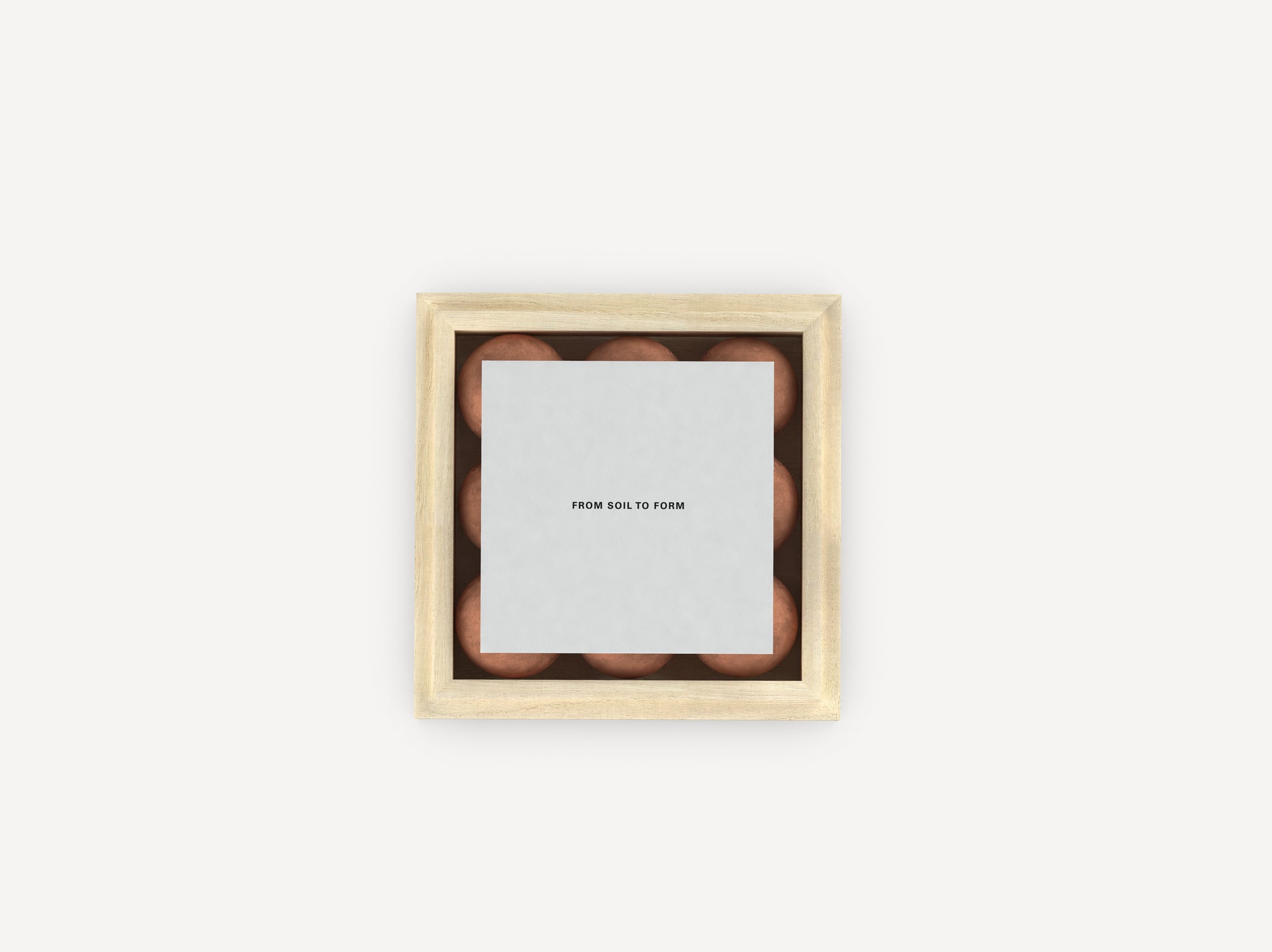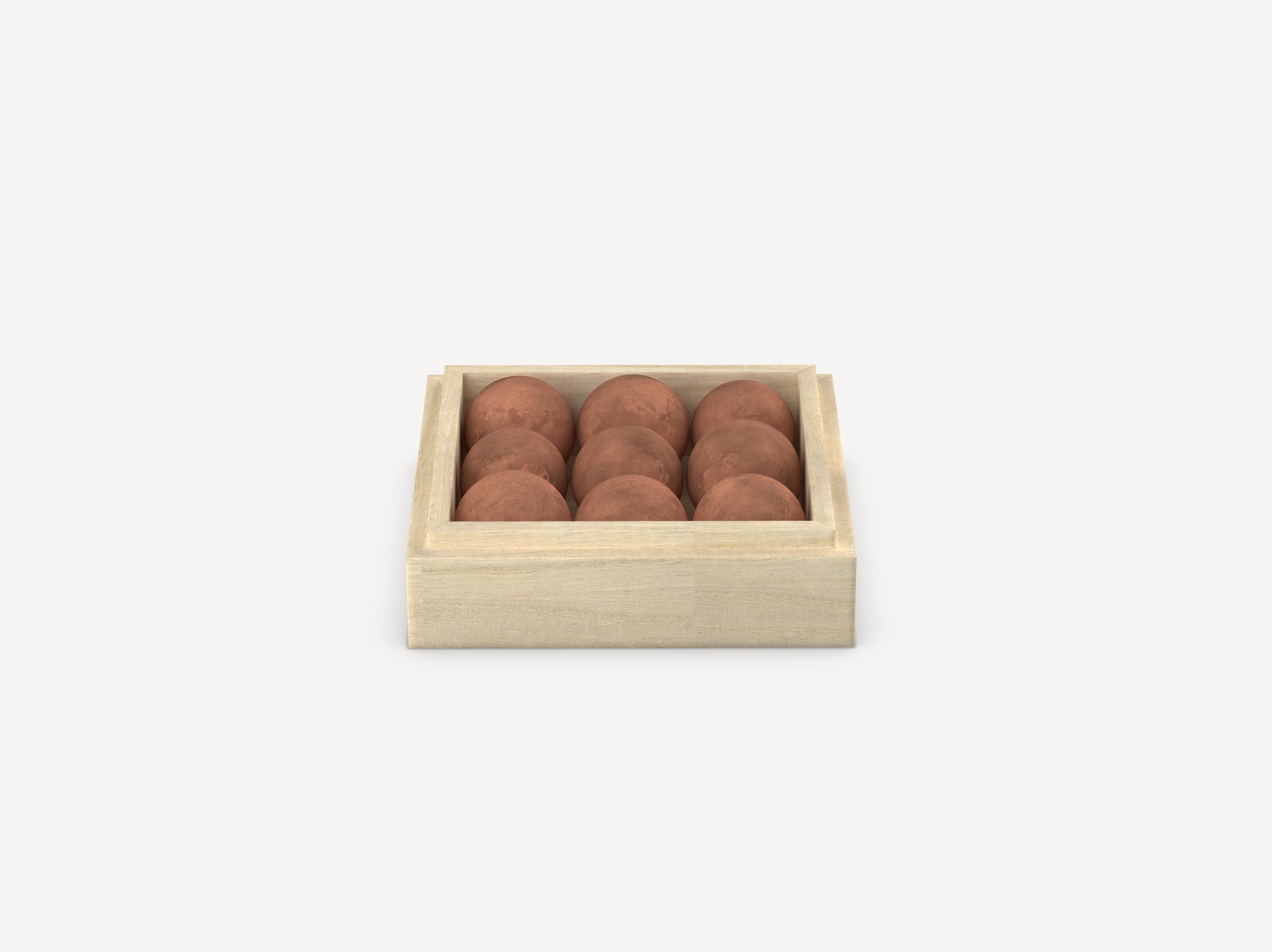 1917 Scent Diffuser- From Soil to Form
Frama
From Soil to Form is a natural room diffuser made out of Korean soil and wood. The diffuser consists of a pinewood box that holds nine red soil spheres which upon oil fragrances are to be dropped. The red soil has natural features that gently emits the applied fragrance, as well as helping to balance the humidity of a room. It may be used indefinitely to disperse the carefully crafted Apothecary scents. From Soil to Form is created in collaboration with the creative branding Studio; Be My Guest, based in Seoul.
FRAGRANCE:
Top: Bergamot and Cedar wood
Heart: Rose and Lilac
Bottom: Patchouli, Seaweed and Oak moss
Features:
– Scent diffusing
– Humidity controlling
– The soil spheres are rolled by hand in Korea
Materials: Korean soil balls, pinewood box

Dimensions: H4.4 / W11.3 cm
ABOUT FRAMA

Frama represents a graphical and straight forward aesthetic approach to design.
The Frama headquarters and Studio Store is located in central Copenhagen within the historic and protected neighbourhood of Nyboder. Former home of the St. Pauls Apotek established in 1878. The synergy between the past and present elements of the space is a direct link to how Frama defines their main interest within the creative field as a dialogue between two opposite poles; classical and contemporary approach – between digital and analogue production.